You're invited to our Future Drinks Expo conference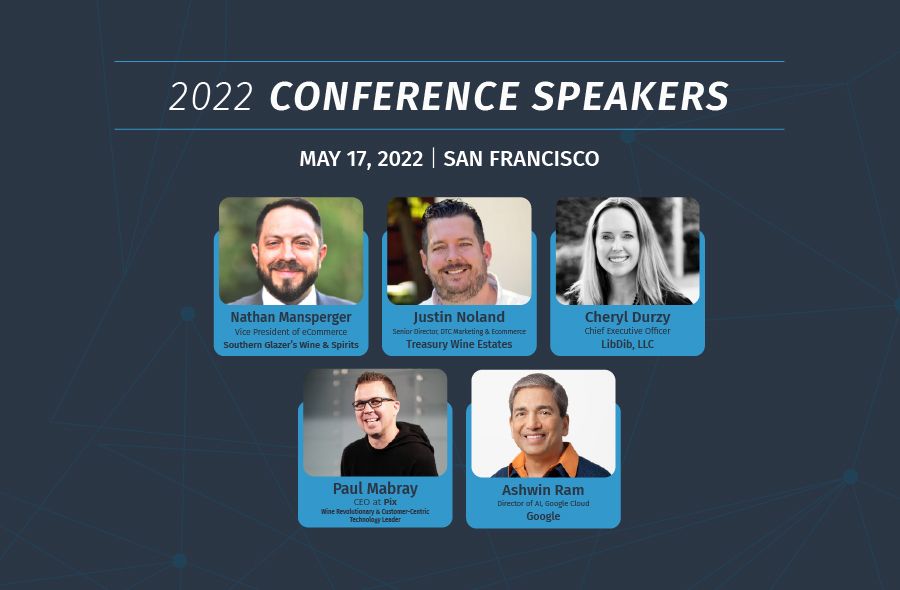 Hey Sommeliers, As one of the most successful and inspiring leaders working in restaurants industry, we have chosen you to attend our upcoming conference - Future Drinks Expo on May 17 in San Francisco.
29/04/2022
We're featuring experts on drinks tech and innovation to discuss high-level topics that we think you'll be interested in.
[[relatedPurchasesItems-35]]
Here are just some of the highlights:
- Farming for the Future – Sonoma County Winegrowers role in the Climate Movement, by Karissa Kruse, PRESIDENT, SONOMA COUNTY WINEGROWERS
- 12 Lessons from Silicon Valley That All Wineries Should Learn by Paul Mabray CEO OF PIX, WINE REVOLUTIONARY & CUSTOMER-CENTRIC TECHNOLOGY LEADER
- Embracing the Digital Revolution and Supporting Beverage Alcohol Suppliers Along Their eCommerce Journey by Nathan Mansperger, VP OF ECOMMERCE, SOUTHERN GLAZER'S WINE & SPIRITS
- Innovating with AI, by Ashwin Ram TECHNICAL DIRECTOR OF AI, GOOGLE CLOUD, GOOGLE, SAN FRANCISCO
- How to develop a digital presence that drives sales by Josh Jacobs CO-FOUNDER & CEO AT SPEAKEASY CO
- DTC in the Digital Age of Wine, by Justin Noland, SENIOR DIRECTOR, DTC MARKETING & ECOMMERCE AT TREASURY WINE ESTATES
- How to Win at B2B E-Commerce by Cheryl Durzy CO-FOUNDER AND CEO, LIBDIB, INC. SAN FRANCISCO
View Full Schedule Here | View Speakers
The most important takeaway in this new format show will be discovering how to analyze your business and creating some new benchmarks.
There is limited space available and we'd love to see you there, so please register using this links here to secure your spot.