Wine Owners Limited is Coming to the 2022 Future Drinks Expo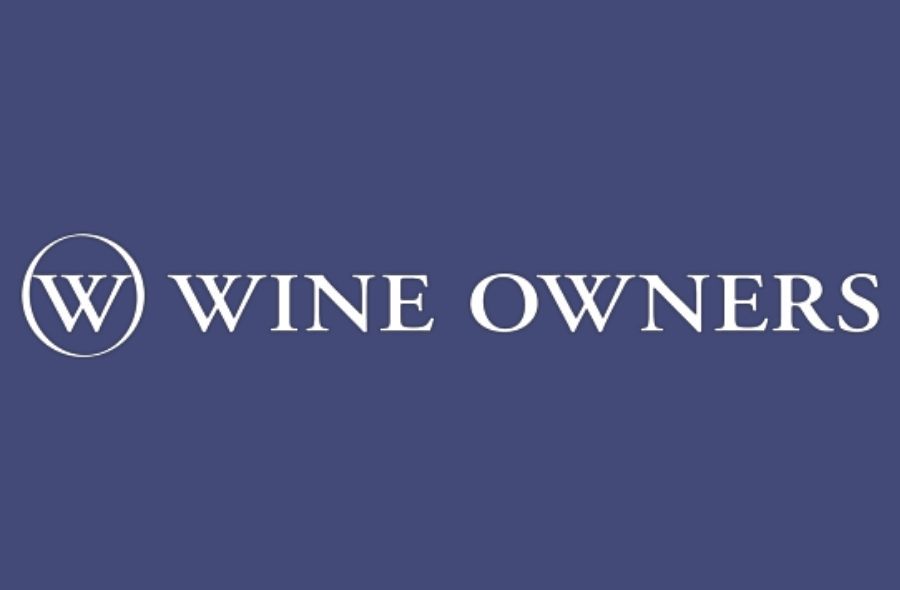 Looking for investing in wines online or creating software for your wine business? Connect with wine owners at the Future Drinks Expo, on 17th May 2022.
21/03/2022
Wine Owners Limited is a one-time platform for managing, analyzing, and valuing your fine wine collection. It's an online platform and trading community that helps people who love to collect fine wines for managing and valuing their collections. Founded by Nick Martin and Wolter Visscher, Wine Owners is digitizing the century-old tradition of collecting fine wine. Currently, Wine Owners operates in 19 countries with more than 26000 users, $2bn of fine wine cataloged, tracked, and valued 32,000 unique wine names, and Multi-millions of offers for sale and bids to buy. In simple words, Wine Owners provides everything a wine lover will ever need to organize, track and value a wine collection, and gives participants total control over buying and selling. It provides you with flexible direct market access where you can buy or sell wines at a low commission rate.
[[relatedPurchasesItems-35]]
Wine Owners will be exhibiting at Future Drinks Expo 2022 which is going to be held at South San Francisco Center on May 17, which is a great opportunity to connect with the team of Wine Owners and similar tech firms who are digitalizing the beverage industry for the future. Get Your Visitors Pass Here!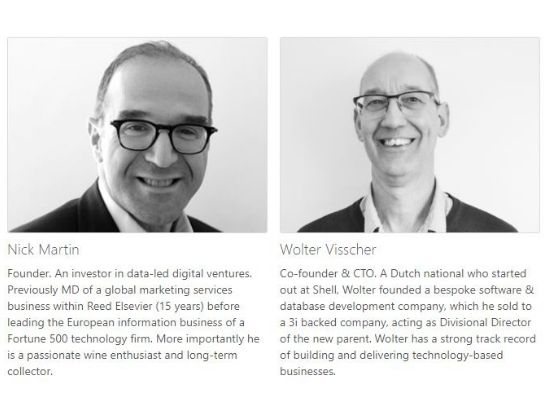 Founders of Wine Owners Ltd., Source: Wine Owners
How do Wine Owners actually work?
Wine Owners' provides a Software as a Service solution, embedded with industry-specific information, to the independent wine market globally, paid for principally on a monthly recurring subscription model. Their solutions are perfectly adapted for wine retail and distribution and warehouses, and provide deep engagement with their clients.
Software as a Service (SaaS) API connectivity makes it so much simpler to integrate with the best in every class. So you don't end up with a 'meh' accounting package, you get Xero or Sage Intacct. The same goes with CRM or business intelligence or email service providers (ESPs). When we offer a fully integrated e-commerce offering (called the Hub Webshop), you're not stuck with something we've built that's proprietary, you get pre-integrated WooCommerce and WordPress that's so deep you wouldn't know they're different softwares.
SaaS and Platform as a Service (PaaS) are more than just buzzwords, they reflect an approach to software configuration that is uncompromising, de-risked, and capable of providing the very best user experience.
What are the services provided?
With the increase in the size of the fine wine market, Wine Owners are continuously implementing new technologies that are enhancing the experience of investing in fine wines online. It has a huge database of fine wine with a wealth of information, pricing for current market valuations with 10-year price history, and direct market access via a dynamic fine wine marketplace that makes it simple and cost-effective to sell your wine yourself or to buy from other wine collectors. Some of the services offered by Wine Owners are:
- Computer Software and Systems
- Web Designing
- Wine Collection Management
- E-Commerce Solutions
- Wine Trading
- Technical Consultancy
- Storage & Warehousing
If you are a wine or spirits brand looking to broaden your reach using these services, connect with Wine Owners at the Future Drinks Expo 2022 which is happening on May 17 at South San Francisco Conference Center. Get Your Visitors Pass Here!
What is Wine Hub?
The Wine Hub is a business operating platform, used by Retailers/Merchants and Specialist Importers to manage their whole business operation. Because Wine Hub was designed by Wine Owners Ltd just for the wine and spirits industry, it's able to deliver considerable business efficiencies and drives a business growth agenda, (which is much more difficult and expensive when adapting generic, cross-industry software frameworks to wine).
So think of the Wine Hub as comprising all the aspects of an ERP such as inventory management, purchasing, shipping, reconciling, selling, client management, eCommerce, and omnichannel…adapted specifically for the wine market.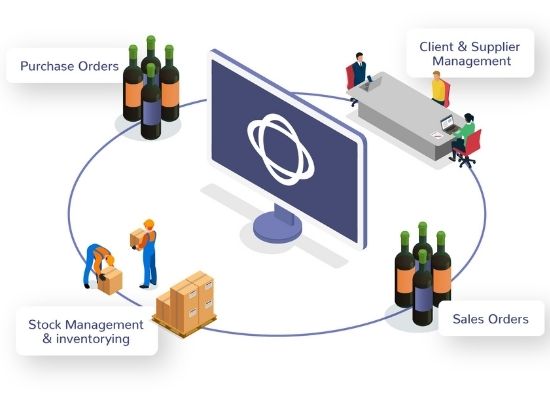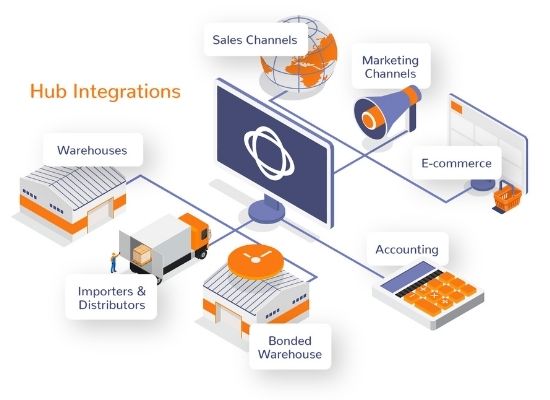 Working principle of Wine Hub, Source: Wine Hub
How have Wine Owners planned to grow?
The Wine Owners have already extended into the spirits category following the developing product mix within their retail business clients and growth of spirits' categories.
The Wine Hub's connectivity capabilities are planned to be built out further, and there will be a focus on actionable business insights, looking at how quantitative macro trends and micro-level data can be mined and applied to help businesses make smarter decisions and deliver better customer choices.
Business Wine Owners is the new venture of Wine Owners which works on software as a service that will help in transforming and growing the fine wine sector.
By focusing on our technology for business growth, we can keep the messaging clear-cut, so that our target market recognizes us for our industry-specific SaaS expertise and leadership, and thinks of us as a business solution. Thus, the Business Wine Owners will help in growing the business and profitability with the help of a wine business management software that is shaped by the dynamics of the market.
Learn the art of investing in fine wines online and much more from the team of Wine Owners themselves as they will be exhibiting and the Founder & CEO Nick Martin will be speaking at the Future Drinks Expo 2022 which is happening on May 17 at South San Francisco Conference Center. Get Your Visitors Pass Now!
Header image source: Wine Owners
Article By Tushar Anand, Junior Writer, Beverage Trade Network