Why attend the Future Drinks Expo?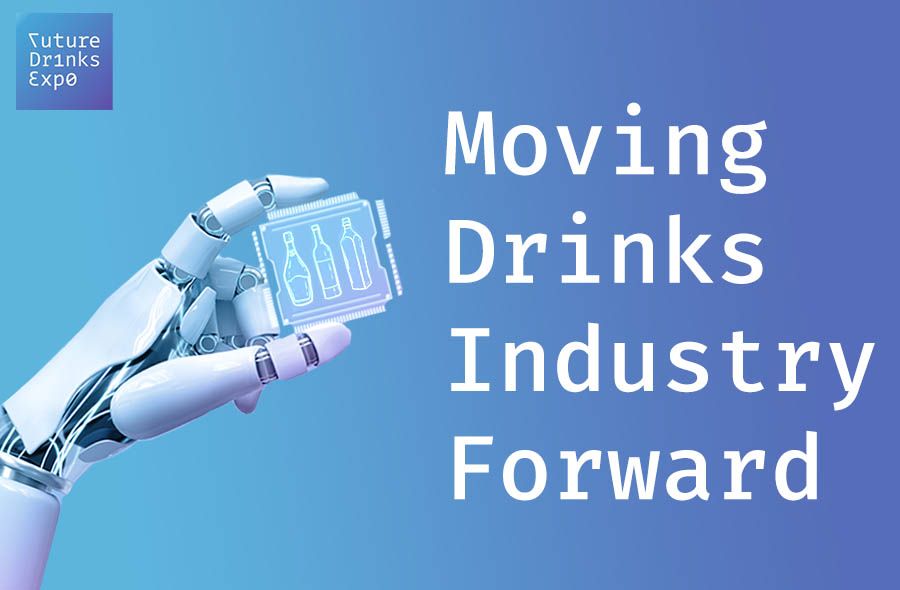 The Internet of Drinks will assemble at the 2022 Future Drinks Expo on May 17, 2022, in San Francisco, USA. Read on to know why you should be there too.
27/12/2021
Do you ever wonder about the far-reaching impact of the internet? From bringing the world together, we're gradually moving towards creating a whole new world on the world wide web. While the shift continues, the internet also drastically impacts the real world. When the world continues to turn upside down, how can wine and spirits stay far behind? Artificial Intelligence in the food & beverage industry valued at USD 3.07 billion in 2020 has seen tremendous growth. It is expected to reach USD 29.94 billion by 2026 (Mordor Intelligence, 2021). This can impact how tastes and trends around the world ebb and flow. Did you know that Wine NFTs are thriving? Many NFT Wines Platforms and NFT wineries have emerged worldwide, elevating the valuations of elite wines. They are exquisite and Non-Fungible, making them an heirloom.
Do you ever wonder what the "Internet of Drinks" would look like? Well, you can find the answer to that at the 2022 Future Drinks Expo.

Future Drinks Expo by the Beverage Trade Network is happening on May 17, 2022, in San Francisco, USA. This one-day experience at the South San Francisco Conference Center will witness 100+ Brands and Companies offering you current solutions and future road maps about the Drinks Industry. Wineries, Distilleries, Breweries, Vineyard operators, Importers, Distributors, Restaurants, Bars, and Retailers are invited to engage on a platform where knowledge marries vision and helps broaden the scope and impact of your business.
BeverageTradeNetwork creates marketplaces in the wine, beer, spirits, and cannabis space where brands and buyers come together and unlock new opportunities. Some of the trade shows and media publications of BTN are International Bulk Wine and Spirits Show, San Francisco, London, and Shanghai, Cannabis Drinks Expo, San Francisco, and Chicago, USA Trade Tasting, Chicago, Future Drinks Expo, San Francisco, London Wine Competition, Sommeliers Business, Bartender Spirits Awards and more.
"This is one of the most exciting events that we've ever organized for the drinks industry, and I would welcome our amazing exhibitors in helping me move the industry forward," says Sid Patel, Founder, and CEO of Beverage Trade Network, the organizer of the Future Drinks Expo. The event will feature practical, real-world examples of how cutting-edge technologies can lead to more significant revenue and improved profitability. In addition, sessions and workshops throughout the event will provide plenty of opportunities to ask specific questions about how technology adoption can lead to competitive advantages.

Future Drinks Expo focuses on the endless possibilities of future technology for businesses in the trade. Technology will elevate experiences and be a game-changer for all industries. How can wine and spirits stay far behind? The Expo floor will feature tech companies, service providers, machinery and equipment suppliers, and other innovations set to disrupt the trade. The floor will echo stimulating conversations amongst the exhibitors and Distilleries, Wineries, Vineyard Operators, Breweries, Importers, Distributors, Restaurants, Bars, and Retailers looking to invest in the future. Solutions for Distribution, D2C, Omni sales, Grape and Vineyard Maintenance, Winery Efficiency, Data Analytics, Consumer Insights, and more will be available through the exhibitors.
The changing landscapes of the distribution system, money being wasted in operations, storage costs, advertising costs, or not being fully able to adapt to the D2C and other Omnichannel to grow sales and distribution are all real worries for producers in the industry. The Expo will feature a conference that aims at answering this and many more questions. The conference will feature 15 leaders from the industry, namely: Lindsey Andrews of Minibar Delivery, Maureen Downey of Chai Vault, Cheryl Durzy of LibDib, Polly Hammond of 5Forests, Josh Jacobs of Speakeasy Company, Andrew Kamphuis of Commerce7, Karissa Kruse of Sonoma County Winegrowers, Paul Mabray of Pix, Nathan Mansperger of Southern Glazer's wine and spirits, Nick Martin of Wine Owners, Justin Noland of Treasury Wine Estates, Lewis Perdue of Wine Industry Insight, Ashwin Ram of Google, and Aaron Sherman of SevenFifty.
The conference will address topics like Artificial Intelligence, Software, Robotics, Blockchain, Augmented Reality, Virtual Reality, Consumer Behavior, Machinery, Communication Systems, Tools, Packaging, Vineyard Equipment, Vineyard-Automation, Distribution Equipment, Services, 3-Tier System and Compliance Solutions, and Wine Delivery Solutions amongst many pertinent concepts concerning the future of drinks industry.
Future Drinks Expo will allow businesses to take away vital insights that will help enterprises to solidify their strategies. Many opportunities to find partners and collaborators will present themselves. It will also match up 1-on-1 meetings with the right trade exhibitors. A cocktail after-party will create opportunities for enthusiasts to mingle and make meaningful connections.
Through the conference and the expo floor, Future Drinks Expo will address Scalability, Efficiency, Market Trends, Tech developments, Insights, and Cost-effective solutions. This also becomes an excellent opportunity for exhibitors to meet their ideal clientele. Future Drinks Expo will naturally draw many enthusiasts and professionals to discuss the scope of a product and service and the revolution that it can bring to their existing and thriving businesses. The Expo Floor will become an opportunity for brands and organizations to make a solid pitch to elevate their businesses. The most important takeaway for all in this new format show will be discovering how to analyze your business and create new benchmarks.
Walking through the Expo Floor is free. Access to the conference comes with an exclusive pass priced at $99. This conference pass also provides you access to the Expo Floor. Super early bird pricing for the conference ends on Feb 28, 2022. The price will be $199 from March 1, 2022. You can get your passes today by logging on to - Visitor Portal