Why attend the 2022 Future Drinks Expo?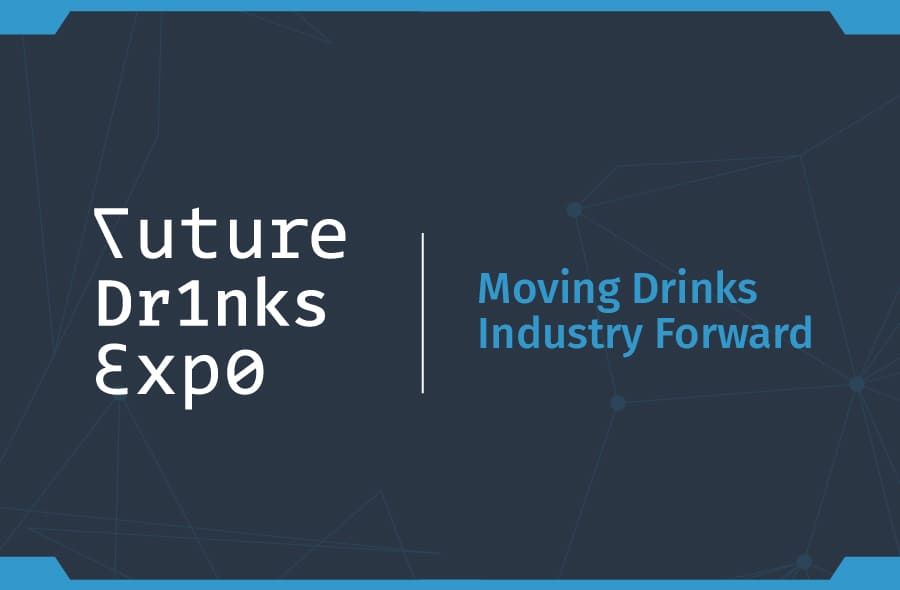 2022 Future Drinks Expo is set to happen on May 17, 2022, in San Francisco, USA. Here's why you should make your way to the Expo.
11/01/2022
Have you ever found yourself laid back with a rosé or a bourbon, wondering about the future? Your future, the World's future, or just the future of the future itself? Does the prospect of a better tomorrow excite you? Looking forward to a better tomorrow is a universal trait. What is unique is how we envision this future. Such is the case with many in the wine and spirit trade. Blenders, brewers, producers, vintners, and enthusiasts look forward to a bright future for the drinks they love. But, one aspect of this future has been a niche for too long and growing solid over the years.
Technology has been pushing the envelope in the beverage trade for a long time. We are at the cusp of a global technological revolution, and all of it is being initiated and executed worldwide. Curious to know more about it? Future Drinks Expo will become a testimony to this, and so can you!

Future Drinks Expo by the Beverage Trade Network is happening on May 17, 2022, in San Francisco, USA. This one-day experience at the South San Francisco Conference Center will witness 100+ Brands and Companies offering you current solutions and future road maps about the Drinks Industry. Distilleries, breweries, wineries, vineyard operators, importers, distributors, retailers, bars, and restaurants are invited to engage on a platform where knowledge marries vision and helps broaden the scope and impact of your business. This one-day action-packed event in San Francisco is designed to help you move forward, help you save money, and to help you unlock new channels of growth.
The internet of drinks will assemble at the 2022 Future Drinks Expo. This celebration of all things tech in the beverage trade will have a power-packed expo floor and an equally power-packed conference. The Expo floor will feature tech companies, service providers, machinery and equipment suppliers, and other innovations set to disrupt the trade. The Expo floor will host exhibitors and Distilleries, Wineries, Vineyard Operators, Breweries, Importers, Distributors, Restaurants, Bars, and Retailers looking to invest in the future. Solutions for Distribution, D2C, Omni sales, Grape and Vineyard Maintenance, Winery Efficiency, Data Analytics, Consumer Insights, and more will be available through the exhibitors.
The 2022 edition of the Future Drinks Expo features exhibitors like Anderson Negele (instrumentation solutions), Commerce7 (customer-centric commerce), FlyWithWine (VinGardeValise® Wine Suitcase), Liv-ex (global marketplace for the wine trade), Prooftag (Brand protection solutions), Tactic (packaging and signage), Western Square Industries (barrel racks and barrel pallets) amongst others.
Future Drinks Expo will naturally draw many enthusiasts and professionals to discuss the scope of a product and service and the revolution that it can bring to their existing and thriving businesses. The Expo Floor will become an opportunity for brands and organizations to make a solid pitch to elevate their businesses. The most important takeaway for all in this new format show will be discovering how to analyze your business and create new benchmarks. All exhibiting companies will show a clear problem they are there to solve and how you can use them.
The event will feature practical, real-world examples of how cutting-edge technologies can lead to more significant revenue and improved profitability. In addition, sessions and workshops throughout the event will provide plenty of opportunities to ask specific questions about how technology adoption can lead to competitive advantages.

These opportunities to wonder out loud can come alive at the conference. The 2022 Future Drinks Expo conference will address topics like Artificial Intelligence, Software, Robotics, Blockchain, Augmented Reality, Virtual Reality, Consumer Behavior, Machinery, Communication Systems, Tools, Packaging, Vineyard Equipment, Vineyard-Automation, Distribution Equipment, Services, 3-Tier System and Compliance Solutions, and Wine Delivery Solutions amongst many pertinent concepts concerning the future of wine. It will also match up 1-on-1 meetings with the right trade exhibitors. A cocktail after-party will create opportunities for enthusiasts to mingle and make meaningful connections.
Meeting like-minded people is another important aspect of the Expo. This event is like Comic-Con for Drinks Enthusiasts. If you thought the industry peaked at Coravin, you need to think again! If you are excited about the future of the beverage industry, you have to be at the 2022 Future Drinks Expo.
Beverage Trade Network creates marketplaces in the wine, beer, spirits, and cannabis space where brands and buyers come together and unlock new opportunities. Some of the trade shows and media publications of BTN are International Bulk Wine and Spirits Show, San Francisco, London, and Shanghai, Cannabis Drinks Expo, San Francisco, and Chicago, USA Trade Tasting, Chicago, Bartender Spirits Awards, London Wine Competition, Sommeliers Business, USA Spirits Ratings and more.
Walking through the Expo Floor is free. Access to the conference comes with an exclusive pass priced at $99. This conference pass also provides you access to the Expo Floor. Super early bird pricing for the conference ends on Feb 28, 2022. The price will be $199 from March 1, 2022. You can get your passes today by logging on to the Visitor Portal.