How Robots Are Lending A Helping Hand In The Wine Industry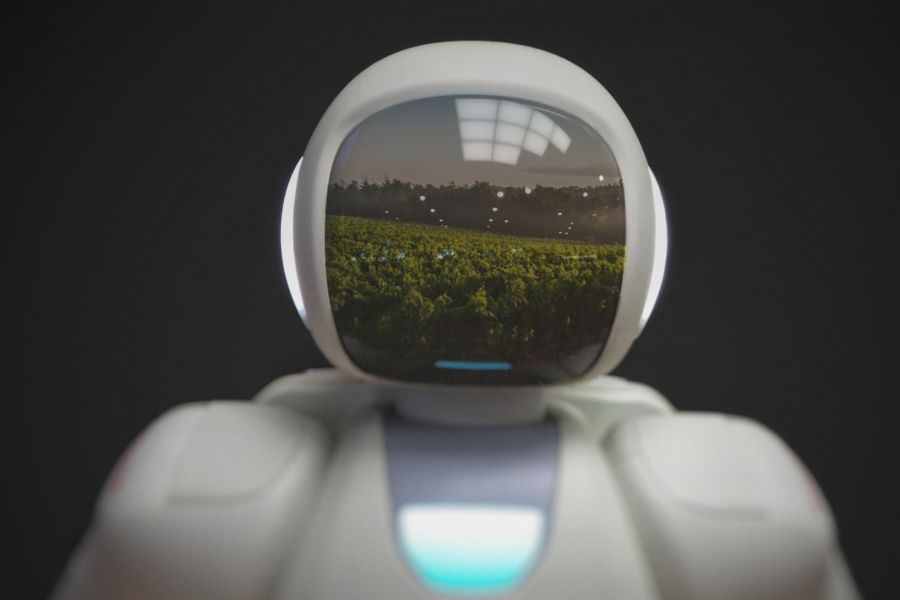 One Word For Modern-Day Viticulture Solutions - Farm Robotics.
18/07/2019
Winemaking is said to be one of the oldest industries in the modern era. However, with the climatic changes that are taking place across the globe, wineries and vineyards are being affected by it in full force. That's where technology has found its place in the industry.
Technology is seeping into each and every field across the spectrum, and the wine industry is no exception to that. Vineyards and homesteads are welcoming new technologies to battle conditions that are becoming unpredictable.
High-tech robots equipped with artificial intelligence are becoming an essential part to diminish the effects of drought, fluctuating temperatures and changes in harvest times. They are more precise and quicker than any human oenologist and are proven to be the world's best weapon against the climate of tomorrow.
Meet TED, the Soil Expert.
Robots have started lending a helping hand in Bordeaux and the South of France to track vine configuration patterns. Talking about the North of France, in Cognac, robots have started traveling across the soil of the Grand Champagne and Petite Champagne crus.
Naïo Technologies in Toulouse, France has developed one such robot dubbed TED. Expert robotic engineers, Gaëtan Séverac and Aymeric Barthes created TED to provide answers to modern-day agriculture problems, particularly those that concern to sustainable agriculture and labor-intensive tasks.
TED is a highly precise weeding tool for vineyards. It basically is an excellent alternative to the traditional chemical weed killing exercises - helping the wine growers to spend more time on tasks with higher-value. In addition to that, TED's weight is kept minimum - 900 kgs, to avoid compressing the soil. It allows maintaining the vineyard when used regularly.
How TED works
TED, the soil expert follows a basic line of work which involves Plot Mapping, GPS Tracking, and Wine Crop Detection.
► Plot mapping - TED maps it's plots itself by the help of a photographic drone.
► Tracking GPS data - The robot uses GPS tracking data to work autonomously without having to ask for any helping hands.
► Wine Crop Detection - TED's camera vision and sensors detect the vines in order to position the tools as closely as possible to the crop.
Advantages of Ted, The Soil Expert
► Improve working conditions - TED takes care of weeding your vine rows all by itself, without you having to move a finger. TED also lowers the strenuous activities related to weeding to make working conditions better.
► Lower production costs - TED helps reduce production costs by being an entirely electric robot, which in turn means that it greatly reduces energy and maintenance costs. It's mechanical process of weeding allows wineries and vineyards to save on the purchase of weedkill products.
► Saves time - With time being money, TED is the prime robot to help wineries and vineyards save time. TED weeds all crops by itself without any assistance or third hand needed.
► Schedule your timings - TED helps you to schedule weeding interventions to when they suit you best. The robot allows you to schedule weeding a different crop and a different row while it's already working on an existing one. TED also helps you intervene longer when climate is subject to changes and can return to work sooner after a rainy episode.
TED's technicals
► Use: TED is designed to weed vineyards (inter-row>150cm)
► Size: Length 230 cm – Width 150 to 200 cm (adjustable) – Height 150 to 200 cm (adjustable)
► Weight (w/o tools): 900 kg (depending on battery and tool configuration)
► Energy: 100% electric – lithium batteries
► Autonomy: up to 8 hours *
► Traction: 4-wheel drive
► Navigation: GPS RTK navigation: centimetric precision
► Work surface: up to 40 ha
► Speed: up to 4 km/h
► Other: communication via SMS and anti-theft tracking device
► Origine: designed and manufactured inFrance.
* Under ideal conditions, may vary depending on actual conditions of use.
TED's Accessories
Naïo Technologies provides a range of weeding tools to wine growers:
► Soil work tools for inter-row and interplant work: Kress rotors, passive interplant blades and non-reversible ploughs.
► Prototypes of other tools are also available for mowing, debudding, trimming, spraying, etc.
TED was pitched to Rémy Martin to assist their farmers and increase precision in the vineyard. Not yet available to the public, Rémy Martin is the first brand to own a TED prototype. The collaboration allows the centuries-old Cognac house to modernize their process, while Naïo receives data necessary to enhance its robotics - a win-win situation. Each week, TED roams around Rémy Martin's vineyards and sends real-time data back to Naïo.
To know more about TED, click here.
Technology is not an invasion, it's the change we should all embrace. Let's make evolution the ace of your business. Future Wine Expo is trying to bring all the innovative problem solvers to one platform for the wine industry to leverage upon. Do you feel your winery could use some extra help from the tech world?
Delve into the world of wine and technology at the 2020 Future Wine Expo. Grab your 2 for 1 conference tickets here
Read more about what technology other wineries are using http://bit.ly/2kboeeO