Victor Martin on The Future Of The F&B Industry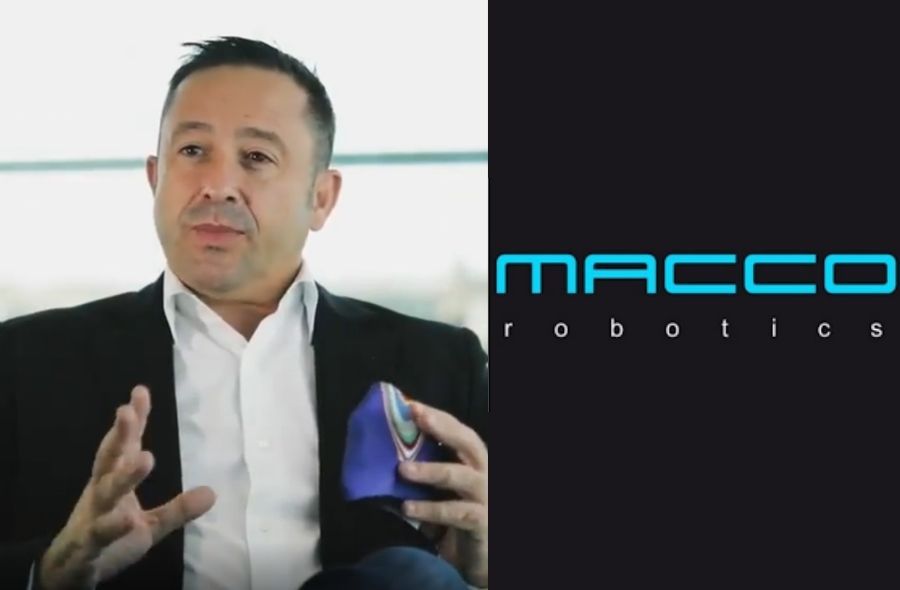 Victor Martin, CEO of Macco Robotics, discusses how his company plans to robotize the food and beverage industry.
04/04/2022
Victor Martin is the Founder and CEO of Macco Robotics, a Foodtech company that is redefining the hospitality industry by providing robotic solutions. Victor launched Macco in 2017 with a vision of connecting robots with humans and enhancing the food and beverage service and cooking experience using robots and artificial intelligence. Headquartered in Spain, Macco is a global company with offices across India, USA, and Singapore. Victor has a background in engineering, specializing in industrial robotics, and has created the world's first robot waiter that can make and serve cocktails. Macco has partnered with some of the biggest companies like IBM, Boston Dynamics, and Escuela Superior de Hosteleria de Sevilla, to make sure they continuously provide some of the exceptional products and services. It has also been listed as one of the twenty most relevant robotics startups in the world at the Automatica contest that was held in Munich in 2016. See what CEO Victor Martin has to say about the future of hospitality and Macco Robotics.
[[relatedPurchasesItems-35]]
Tell us a little about yourself? What inspired you to create Macco Robotics?
I'm from Seville, Spain, a city where tourism and hospitality are very important. I worked in an engineering field specialized in industrial robotics. I realized that the hospitality sector is very conservative, not technologically advanced, where they had many problems, mainly hiring professionals, and guaranteeing the quality of all the products that were prepared. That is why I decided to extrapolate my knowledge of robotics to the sector by creating the first humanoid robot to serve cocktails called Macco, which later gave the company its name.
Can you tell us a bit about Macco Robotics? How does your business model work?
Macco robotics is specialized in liquids, that is, all our robots have the capacity not only to prepare and serve any type of beverage but also to control their preparation and quality in real-time so that all the products they serve our robots maintain quality standards defined by our customers.
We currently reach the market with a RaaS (Robotics as a Service) model where customers pay for use, in this way we democratize robotics so that investment is not a barrier, allowing small businesses to also have access to this technology.
Source: Youtube / Macco
What is your target clientele? How do you think Macco Robotics can prepare the F&B industry for the future?
Our clients are hotels, franchises, unattended restaurants, bars, etc.
Now we are teaching our robots to cook, we already have the robotic Drink corners ready and the next step is to robotize the kitchen. We understand that the future of the industry has to be "ultra personalization", in such a way that each drink and each dish is designed and made specifically for each user, and this can only be achieved through technology, robotics.
How are you making your products visible to potential customers? Could you tell us about your marketing strategies?
We are currently present in different European countries such as Spain, Portugal, France, and Germany. We have just landed in the USA, where we have our first offices in NYC and San Francisco. We work on social networks, although the best way to reach our clients is by attending specialized exhibitions in our sector since it allows us to show our robots at work, this being the best way to gain the trust of our clients.
You are offering some interesting products and services. Can you talk a bit about it?
Yes, we currently have two products on the market: Kime and Cart
Kime is a multitask humanoid robot, it has the ability to prepare different drinks at the same time such as coffees, beers, cocktails, juices, etc.
Cart is a very different concept since it is easy to move and a more compact cart, it works with one or two different drinks at the same time. All interaction with the robots is done through the touch screen or through a mobile APP, which allows us to gamify the experience. The cart will be able to move autonomously in the near future.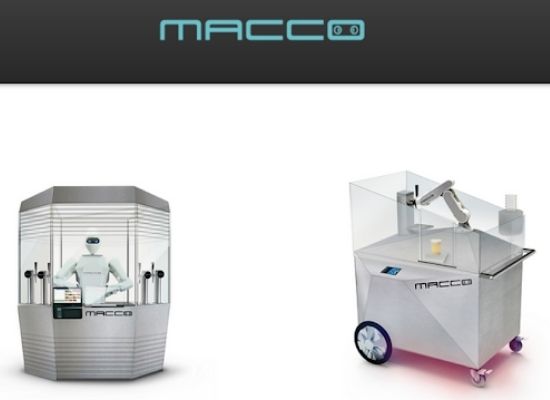 Kime and Cart; Source: Macco Robotics
Do you have anything completely dedicated to the wine and spirits industry? If not, are you planning to create something?
Yes, our robots, both Kime and Cart, have the ability to work with wines and other types of drinks, being able to prepare fantastic cocktails.
We have incorporated an innovative system to work with barreled wines that allow the wine to always be served at the perfect temperature while avoiding contact with the air, which allows it to maintain its quality better even than if it were in the bottle.
How has COVID-19 affected your company? What changes were made during the pandemic in the company?
The pandemic allowed us to focus even more on the needs of customers, allowing us to better understand their businesses and therefore understand how we at Macco can be more useful to them. The pandemic has also favored the perception of robotics, highlighting the advantages that technology, and specifically robotics, brings to the sector. It can be said that after the pandemic, for the world of robotics in the sector, there is a before and after.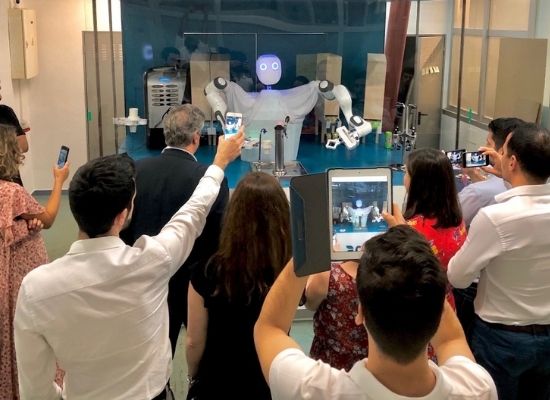 Kime on duty; Source: Medium
Can you tell us a bit about your next release, "Dark Kitchen"? What are some of your other projects that we would see in the near future?
We are teaching our robots to cook, developing the robotic Dark Kitchen, these robotic dark kitchens allow us to automate the kitchens to be able to prepare totally personalized dishes for each client. Our focus is based on understanding the behavior of each product so that each customer can personalize their dish. The dark kitchens will work with delivery companies but will allow us to create different verticals so that any restaurant can integrate our solution.
What advice would you like to give to young entrepreneurs who are just beginning with their startups in the food-tech sector?
Listen to the customer, in the end, what really matters is that we solve a customer problem, not fall in love with your product if it doesn't really solve a problem. And of course, team, create a team that is fully aligned with your goals.
Understand the needs of customers, and the team!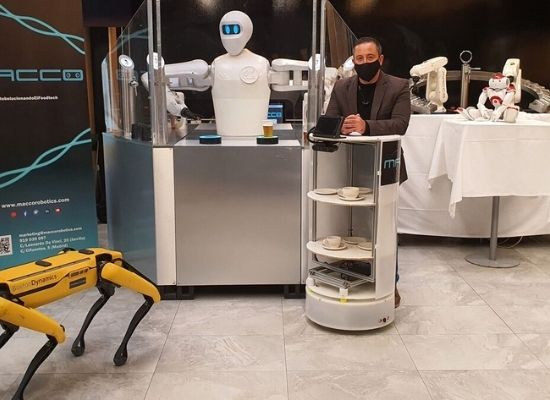 Source: IOT Tribe
Header image source: Instagram / Macco Robotics
Interviewed By Tushar Anand, Junior Writer, Beverage Trade Network