Technology and Wine: How 19 Crimes and Augmented Reality has Helped Revolutionize the Wine Label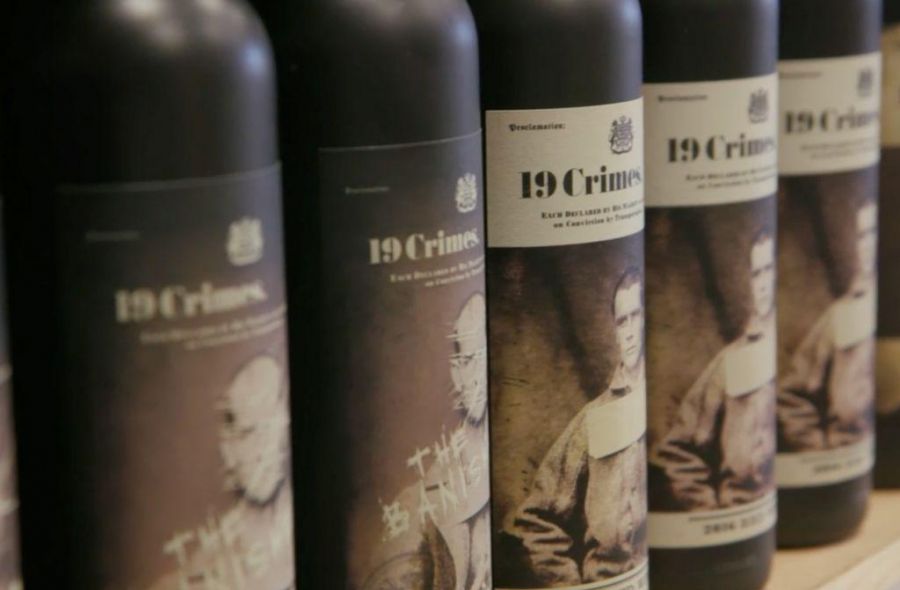 Remember those newspaper front pages and 'Wanted' posters in the Harry Potter films which would come to life and have people in the photographs start moving and talking?
09/04/2019
Well, we now have the same in wine with the fast-talking, quickly moving wine label. Pioneered by Treasury Wine Estates and it's breakthrough 19 Crimes wine brand, it has now evolved to become an emerging wine category all of its own.
It's all down to the clever use of augmented reality technology which has creatively taken new technology and found a truly effective way for it to work not just in the wine industry, but potentially across all FMCG categories. After all having products that actually talk to you, in the comfort of your own house, how much of a breakthrough is that for marketers, advertisers and brand creators the world over.
The 19 Crimes story brand has certainly helped bring new life to Treasury Wine Estates brand portfolio and done wonders in making wine relevant to a whole new younger audience who would not normally be turned on by the idea of a new Australian varietal wine range.
Instead, Treasury was able to take the individual stories of British criminals that had been deported to Australia, and turn them into the stars of the wine where they were able to tell their own individual stories, about what crime they had committed and how their new life in Australia turned out.
To do so involved bringing technology and wine together in a revolutionary way, thanks to the help of Living Wine Labels that pulled the innovation together. You could only see the talking labels if you downloaded an app, then held your smartphone over the label. Not only getting a Treasury app on to potentially influential people's personal phones but also being able to access the data from the downloaded app. A win, win all around.
It was also one of the first uses of augmented reality for adults, as the technology had previously been used mainly by brands and films to bring children' products to life.
New Audience
Samantha Collings, 19 Crimes director at the time of the launch, told Forbes, it had decided to make use of "this exciting technology" as it was a "unique opportunity to let these historic criminals-turned-colonists tell their own stories in a way that resonates with today's consumer".
It certainly did. In its first year of launch, in 2017, it shipped over one million cases and the brand grew 60% in volume sales and 70% by value (Better Retailing) and the app as downloaded 500,000 times.
The technology has now gone to be used for other Treasury wines, most memorably from the Walking Dead TV series that includes a zombie seemingly breaking the glass out of the bottle and climbing about out of the label. Memorable or what. Then last year it was used to help promote Beringer's move into bourbon aged wine with another talking label that takes customers back in time.
Living Wine Labels has also developed further talking labels for other major brands including Wolf Blass, Matua, and Lindemans' Gentleman's Collection.
All great innovations that have helped generate a real buzz and genuine interest amongst a new generation of younger consumers. The key now will be how the wine industry builds on this start and finds ever more imaginative ways to keep those consumers engaged with further labels, that take the augmented reality technology on.
What it has shown very clearly is that when done well there are so many new ways that technology can bring the traditional wine aisle kicking and screaming into the modern world.
Particularly when it appears to be done seamlessly and logically, taking a potential wine drinker away from just thinking to about wine in a bottle, but how they can they use their phone, their smart technology to find more about it, and make it potentially more interesting, engaging and memorable.
Header Image Source - thedieline.com
Some Related Post You May Like:-