Tech Implementation In Alc-Free And Infused Beverages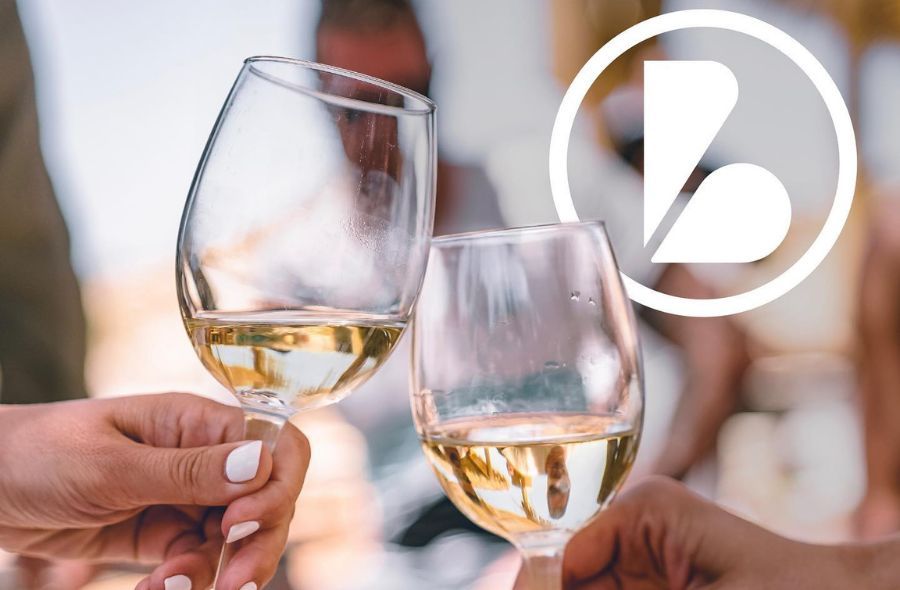 CEO of BevZero, Debbie Novograd discusses the importance of technology in the beverage industry and how she is leveraging them to create unique products and services.
19/04/2022
Debbie Novograd is the CEO of BevZero, a globally leading company that specializes in beverage services, equipment, and innovative solutions. With over three decades of experience in leadership roles in the food and beverage industry, Debbie has proven a successful track record in P&L management, team management, Sales & Marketing strategies, education, program innovation, and much more. Currently, she is leading BevZero into the next decade of beverage innovation, she uses her foresight, her team's expertise, and the company's cutting-edge technology to not only develop next-gen beverage products but to change the overall perception of social beverages and consumers' relationships with non-alcoholic and lower-alcoholic drinks. Check what she has to say about the rise of technology in the wine and spirits industry and how her services implement technology to increase quality and efficiency. She would also be speaking at the 2022 Cannabis Drinks Expo, don't forget to check that out as well.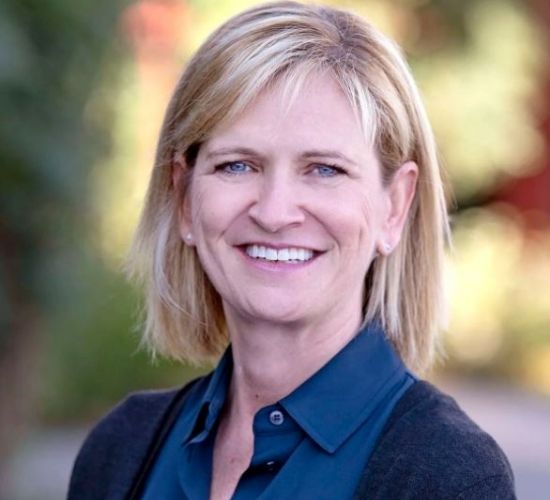 Debbie Novograd is the CEO of BevZero
Can you tell us a bit about yourself and BevZero?
I've spent the last 25 years in leadership roles in marketing and business development for food and beverage companies like Starbucks and Aramark. These roles have positioned me for my role with BevZero, where I oversee all operations across our three global offices (Santa Rosa, California, Spain, and South Africa).
[[relatedPurchasesItems-35]]
BevZero, which was fully rebranded in September of last year, is a global leader in beverage services, equipment, expertise, and innovative solutions. From low alcohol wines to rapidly aged spirits and non-alcoholic beer, wine, cider, and spirits for traditional use or for the purpose of cannabis-infused drinks, BevZero uses its expertise in formulation, supply chain management, and exclusive access to advanced equipment to service a wide range of global clients fulfilling their needs across all stages of beverage development.
We have a team of dedicated winemakers, brewers, distillers, and scientists, and can serve as a one-stop-shop for beverage brands of all sizes to take a product from brainstorm to bottle, producing the highest quality low and non-alcoholic beverages.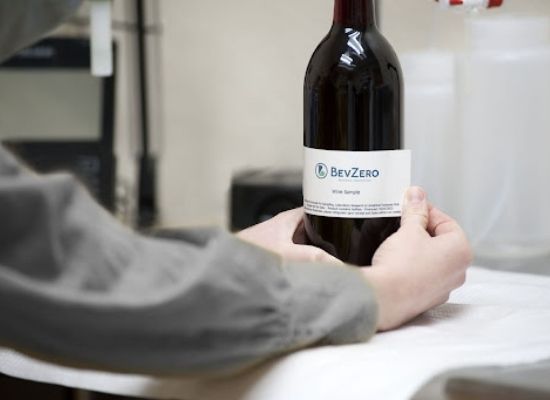 BevZero wine label
What does BevZero's business model look like? What was the idea behind creating BevZero?
BevZero was founded over 30 years ago by Tony Dann (under the ConeTech brand) with a singular mission, to bring an innovative solution to the wine industry. Since pioneering a process in 1991 using vacuum distillation for alcohol removal in wine, hundreds of winemakers around the globe have used our innovative solutions as a standard winemaking tool to remove excessive alcohol from traditionally alcoholic beverages without the slightest loss of aroma or flavor.
We will leverage our team's expertise and the company's cutting-edge technology to not only develop next-gen beverage products but to change the overall perception of social beverages and consumers' relationships with non-alcoholic and lower-alcoholic drinks.
What are some of the major services provided by your company? How do you think these services can help the beverage industry to innovate and expand?
Our focus is on our clients' most critical issues and opportunities across all beverage verticals. We take a holistic perspective leveraging our deep, global, functional expertise to drive value and innovative growth for our clients.
We offer end-to-end services for clients, whether we do the work or bring in specialized partners, like Harmony Craft Beverages to provide services.
We offer Product Development services where we create custom innovative products and provide supply chain management. BevZero can provide dealcoholized bulk products or finished formulas for branding, infusion, or white label needs.
We provide alcohol adjustment solutions across wine, beer, cider, and spirits along with a variety of other more specialized services like Cross-Flow Filtration. Wine Destruction/Disposal. VA Removal, Stuck Fermentation Services, and Sale of High Proof Alcohol which was very popular over the past few years due to the pandemic.
How important is technology in the wine and spirits industry? What are some of the technologies you are using in your company?
Technology is very important for moving the wine and spirits industry forward and continuing to innovate. It's not just in the production of the end product that technology can support. From automation in vineyards and bottling operations to distribution optimization, technology will continue to play a large role.
BevZero uses the most innovative equipment and operational efficiencies to ensure the highest quality of dealcoholized beverages. BevZero Equipment is the distributor of GoLo dealcoholization technology, and we also distribute Vinfoil mixers and Polarclad Insulation. We continue to refine these products, and technology innovation is critical to our business model and staying ahead in this competitive industry.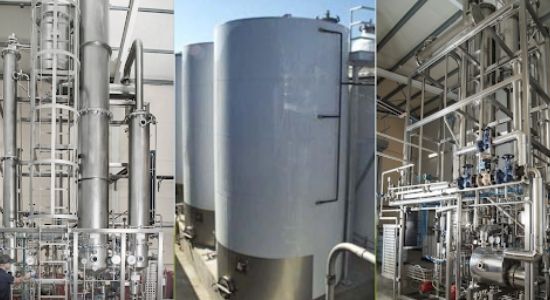 Equipments used by BevZero - GoLo Dealcoholization, PolarClad Tank Insulation, and Alcohol Management Equipment
As the global leader in alcohol and flavor management for over 30 years, BevZero has always prioritized quality. Quality, defined as the best service, using cutting edge technology and a team of experts to dealcoholize wine, beer, cider, spirits, and other alcoholic beverages reducing by a small amount or all the way to 0.05% abv if desired, while preserving 100% of the natural aromas and flavors.
To ensure this quality BevZero uses only Very Low-Temperature Distillation (VLTD) technologies including the Spinning Cone Column and most recently GoLo to remove the alcohol. Both the Spinning Cone Column (SCC) and GoLo Technology enable the highly selective and virtually total capture of completely undamaged fragile aroma/flavor compounds, and then alcohol as necessary, from any liquid. This is achieved by a combination of low temperatures, brief residence times, and very thin, turbulent films.
What's your take on emerging techs like AI and Blockchain? How do you think these technologies can help the beverage industry grow?
We feel that technologies like AI and Blockchain can't be ignored by the beverage industry, and there will be applications in ways that haven't even been thought about. Our team continues to become educated on emerging technologies, so we can continue to innovate and support our clients and provide the most effective services and equipment.
While the in-person experience of tasting beverages is difficult to duplicate digitally, the AI tech can help with supporting our global team in installations and repairs of equipment. Blockchain will play a large role in payment processing throughout the industry and can provide authenticity to products.
Can you tell us a bit about your digital strategies when it comes to PR and marketing?
As a company that focuses on a global business-to-business strategy, digital strategies are very important to us. Especially with the growing trends of low and no alcohol beverages, building a strong presence for our services and expertise online will allow companies looking for our services an easy way to find us beyond relying on word of mouth.
We leverage email marketing to stay in communication with our network and social media allows us to share our partner relationships and leverage thought leadership opportunities for the talented BevZero team through live streams and webinars.
Having a consistent PR strategy allows us the opportunity to speak to our current and potential clients regularly. Consolidating our businesses under the BevZero brand has allowed us to streamline our conversations and communication channels.
Interviewed By Prithvi Nagpal, Editor & Sommelier, Beverage Trade Network