Pix, the world's first wine discovery platform with CEO Paul Mabray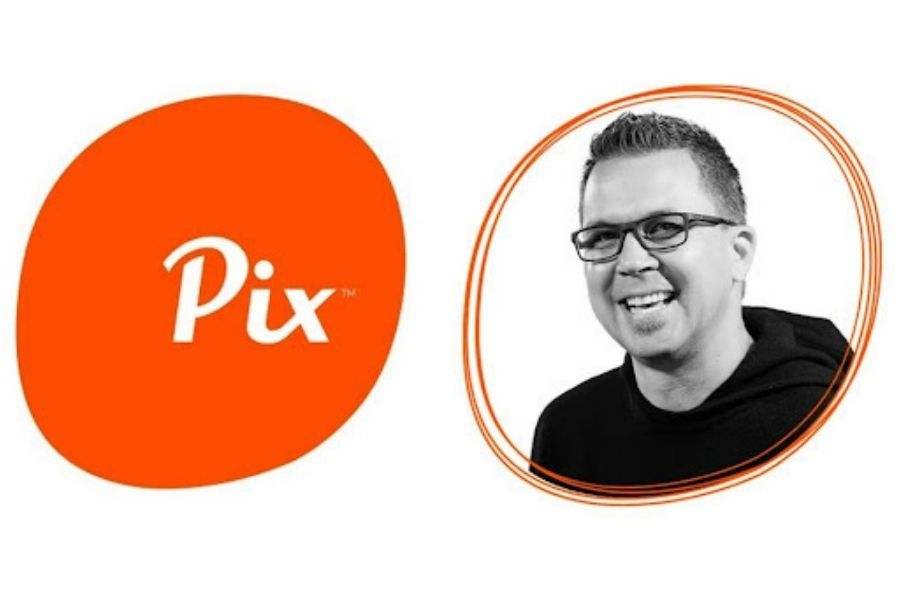 Learn the importance of digitalization in the wine industry as the CEO of Pix; Paul Mabray talks about the story behind Pix, adapting digital tools, how he plans on driving growth in the wine industry using digital platforms, and much more.
10/03/2022
Paul Mabray is the CEO of Pix - the world's first wine discovery platform with a mission to pair people with the wines they enjoy. Having a solid background in technology and beverages, Paul has proved to be a powerful catalyst for the wine industry for over two decades. Starting his career with Napa Ale Works in the traditional three-tier system and later moving on with Niebaum Coppola Winery as a Project Manager, Paul has worked closely with many big brands, helping them innovate and expand their digital strategies. He has founded companies like WineDirect and VinTank that have significantly changed the wine digitalization scene in the United States. He is a frequent speaker at UC Davis, UC Berkeley's Haas School of Business, and at many symposiums, conferences, and conventions. Frequently contributing to different business and tech-related articles, Paul has also been a four-time finalist at the American Wine Blog Awards. He is considered as one of the foremost futuristic leaders, utilizing the power of digital tools to move the wine industry into the future. Catch him speaking at the 2022 Future Drinks Expo which is happening on May 17, 2022, in San Francisco, USA at the San Francisco Conference Center.
[[relatedPurchasesItems-35]]
As a Wine Industry Digital Futurist, how did you enter the world of wine? Where did it all start?
I started from a humble background working my way through the industry by carrying a bag, operating DTC (Direct-To-Consumer), all the while using digital tools to facilitate my success. It was in the first wave of dot com companies that I was able to fully expose my passion for digital with WineShopper/Wine.com. It was then that I learned the startup culture and founded Wine Direct and the path to all my other digital endeavors.
How did you come up with the idea of Pix? Can you tell us more about its business model and who is your target clientele?
Pix is the culmination of twenty years of experience trying to enable people to discover wines online. The industry still lacks a healthy contributing platform that aggregates and delivers needs of the customers while allowing wine sellers to build a sustainable business.
How do you think the wine industry has grown digitally? What do you think are some of the major developments in wine e-commerce?
I've been promoting digital and wine online my entire life. Unfortunately, our industry has been stymied by regulations, apathy, and a dearth of tools and expertise. But the Black Swan event of COVID forced the industry to both evolve and adopt digital in ways it had mostly ignored for over two decades. This came in conjunction with industry innovation from tools like Commerce7 and Shopify while other mainstream tools have become commoditized. This allows for our industry, albeit at a deficit in e-skills, to economically, efficiently, and effectively leap into the present and prepare for the future.
How do you think wineries are adapting to the new digital era? What are some of the important digital tools for wineries and how can they leverage them?
It has been a bit of whiplash as a result of all the operational, technical, and knowledge debt the industry has had to quickly pay down through COVID. But, all of that aside, the lasting effect is not about digital but about the underlying truth that powers digital transformation; our understanding that the only constant is change and our need for adaptability to be the core of our industry for a successful path forward. For an industry that has been anchored in history and tradition.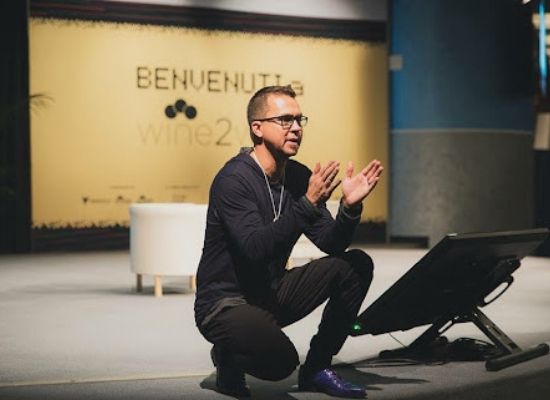 Source: The Marketing Sage
How do you choose the wine producers that are listed on Pix? How can small producers and wineries list themselves on Pix?
Everyone who sells wine can be listed on Pix, for free. EVERYONE. They just have to connect with us.
How do you provide value to wineries? How do you think digital media can drive DTC sales?
Our job is simple: Discovery. We help wine buyers discover the wine they are looking for, discover ways to buy that wine, and discover other wines to buy. Whether that be DTC or retail, we are the only disintermediated, objective platform that helps the consumer first while simultaneously assisting ALL wine sellers. This can help them to optimally connect to those shoppers.
When it comes to selecting a wine, how important do you think wine reviews and recommendations are?
I think they are incredibly important depending on the segment and cohort of consumers. In reality, the majority of consumers are looking for indicators to help them reduce risk. Is this wine going to be good? Will I be embarrassed if I make a mistake? Scores and reviews are two types of maps that help them make safer decisions. Unfortunately, not all scores are equal and the amount of wine being made versus the amount of critics make it, it is impossible to rate all the wines or have a consistent and objective understanding of all the wines in the world.
How do you think digital leaders in the wine industry can drive growth?
We need to be inspirational, educational, and collaborative but most importantly deliver true and real value. We focus on helping solve the industry's problems with accessible, actionable, and accretive innovations. We need to also focus on delivering honest answers without hype or vanity metrics. We need to be good guides into the digital world tomorrow.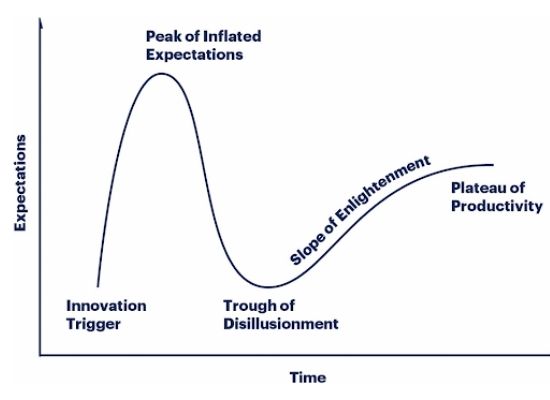 Introduction to the Gartner Hype Cycle – BMC Software
Can you tell us a little about The Drop? Why do you think content is an important part of a search engine?
Firstly, we are a discovery platform, not a search engine. Search is only one element of discovery and our platform. But so is making wine discoverable through metadata, collections, and content. All of these operate as guides to help inspire consumers to explore and discover wines, including content with a true objective and journalistic integrity.
How do you think the digital wine trade has changed post-pandemic?
After decades of ignoring digital, the industry is finally awake. The genie is out of the bottle and can never be put back. But, now that we are in motion, we will see the most amazing innovations coming to our industry since Louis Pasteur. We are about to enter the Golden Age of Wine Online.
What do you think sets Pix apart from the rest of the distribution platforms?
Our platform is built around discovery: discover the wines they are looking for, discover ways to buy the wines, and discover new wines to buy. We also believe that it's not our job to be part of the transaction, but to optimize the experience and help the buyers and seller to connect better.
How do you plan on growing Pix as well as your wine community in the future?
Pix has a singular focus on community and powering our atomic networks by being the best utility platform for shoppers whenever they want help buying wine online, in a store, or a restaurant.
What are some of the challenges in Wine e-commerce?
Wine e-commerce has ample issues: regulation, fragility, the infrequency of purchase behaviors, cost of shipping, and more. Retailers are hindered by the inability to have easy interstate shipping. While, Wineries are hindered by the factors of singular choice, shipping, and price.
What's your take on NFTs?
I think that NFTs are interesting BUT for the wine industry, they solve very few problems. The industry is riffed with charlatans, frauds, while technology has a terrible carbon footprint. It is too early in the Gartner Hype Curve for wineries IMHO.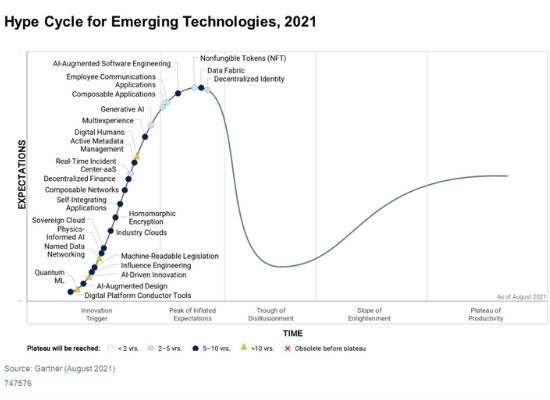 Gartner Identifies Key Emerging Technologies Spurring Innovation Through Trust, Growth, and Changes
Header image source: PIX
Interviewed by Prithvi Nagpal, Editor & Sommelier, Beverage Trade Network