Interviewing Alec Lee, CEO of Endless West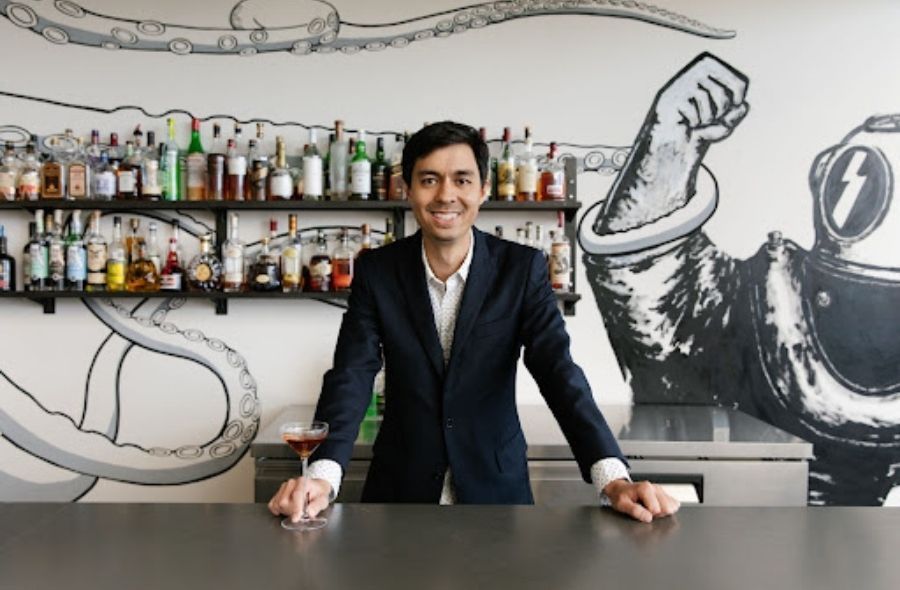 Alec Lee, CEO of Endless West, talks about how he disrupted the spirits industry with the first-of-its-kind molecular whiskey.
06/04/2022
Coming from a background in Biotechnology, Alec Lee graduated from the University of British Columbia and later went on to complete his MBA from Harvard. Having learned the business aspect of things, Alec co-founded many companies on the technology front including Extem and M Prep. In 2016, Alec along with Mardonn Chua and Josh Decolongon founded Endless West, a food technology startup, under which they created Glyph, which is World's First Molecular Whiskey. Today, they have bagged 14 awards for their whiskey and already introduced two new flavors in it.
[[relatedPurchasesItems-35]]
Can you tell us about yourself and what led you to develop a product in the liquor industry?
Years ago co-founder Mardonn Chua and I had a seed of an idea: What if we could make wine that smelled and tasted exactly as we wanted it to, without purchasing land, planting grapes, or contributing harmfully to the effects of climate change? This idea evolved into the development of a molecular spirit distillery now known as Endless West.
What is Endless West and what was the idea behind starting it? Can you share your journey with us?
Endless West is a molecular spirit distillery company based in San Francisco, California. It all began when my colleague and co-founder, Mardonn Chua, took a trip to the Napa/Sonoma region of California back in 2015, home to some of the world's finest grapes. Mardonn was curious about what it would take to recreate well-known wines from a purely objective and scientific point of view. From there we began developing the foundations of Endless West. We figured that if we could combine the right molecules in the right proportions, we could make something that smelled and tasted exactly like some of the most noted and sought-after wines in the world.
We began experimenting with identifying what was prototypical about a particular style of wine and then felt like the possibilities for customization were endless. In our first six months, we focused on research and development, creating formulas, and working through academic research. An additional six months were spent perfecting our formulas and then two years later we launched the first Endless West product.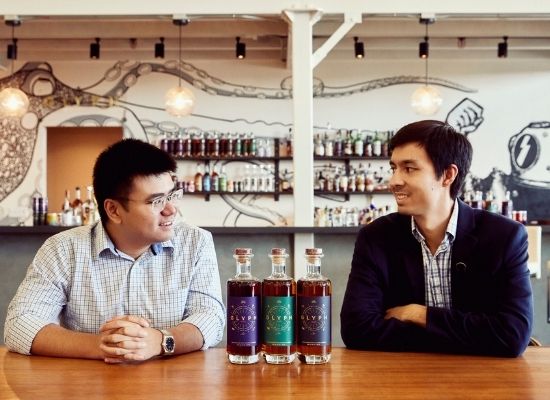 Mardonn Chua and Alec Lee, Co-founders of Endless West; Image Source - Endless West
Glyph is World's First Molecular Spirit. Can you tell us more about it? What was the thought behind this innovation?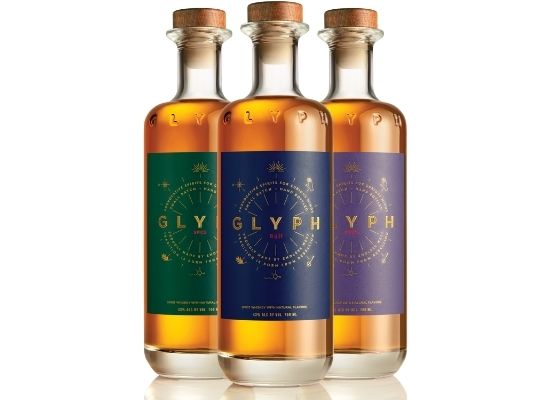 Glyph, Molecular Whisky by Endless West; Image Source - Endless West
Glyph uses spectrometry and analytical chemistry to create a molecular map of whiskey, including everything from taste to aroma and mouthfeel. Typically these components of traditional whisky develop through the aging process. Every compound found in wine occurs elsewhere in nature and can be extracted, often inexpensively, from other substances. To produce the unique flavors of whiskey, we source molecules from resource-efficient natural sources. For example, esters are found in fruit, sugars are found in cane and corn, and acids are found in citrus and wood, etc.
Our thought behind this unique spirit distillation process is an ode to our motto, "All of the Spirit, None of the Rules." Innovation begins when you start thinking outside of the box, and by creating spirits using a different and broader set of tools, we are excited to be expanding the world and art of spirit making. We're not coming to the table telling the industry you need to stop making spirits because it's bad for the environment, but we do believe our process is well-suited for mass-market application because, ultimately, it's faster, more affordable, and more sustainable than the current process.
What were some of the challenges you faced while developing Glyph? What were some of the learnings from developing such an innovative product?
In terms of the technical challenge, developing Glyph was like any other endeavor where you're forging a new frontier: little existing expertise to draw on, a handful of cheerleaders rooting for you, and a whole lot of naysayers telling you it's impossible. But once you have your core product, the hard part is figuring out when it's really ready for the market because you could always benefit from one more month of improvements. The biggest challenges are the philosophical ones like that.
Another one that comes up often is that food & beverage are a unique sector where people perceive it to be objective like perhaps engineering cars, but in fact, it's much more subjective like fashion. For most products that meet some basic level of quality, what makes one beverage better than another is more often than not merely a matter of personal preference. So for most people, it's extremely difficult to separate "this product is objectively bad" from "this product doesn't suit my personal preferences" – and that differentiation is critical when you're creating products for people whose preferences may or may not align with your own. We can measure which car has the fastest 0-60 time, but we can't measure which whiskey has the best flavor. All of this can be summed up as one big challenge: parsing out the effects of personal preferences, objective quality and flavor, brand identity, and expectation bias due to price or even our novel method of production.
How do you think technology has evolved in the beverage industry over the years? What do you think are some of the upcoming technological trends in the alcohol industry?
There's a lot of innovation happening in the beverage industry. For instance, hard seltzers and other variations of canned cocktails are taking the U.S. by storm. At Endless West technology and science is at the heart of our innovation. Our craft is a unique, first-of-its-kind process in the spirits world. Where the typical distillation and barrel aging process for whiskey can take years to decades, we can develop new variations in just days. This gives consumers all the complex taste of fine barrel-aged whiskies, in a fraction of the time and for a fraction of the price.
Sustainably speaking, we're the first company to study and incorporate the molecular composition of wines and spirits, identifying key flavor and aroma molecules, then extracting them for use from more efficient sources in nature such as plants, fruits, and yeasts. Our molecular way of spirit-making means we can produce formulations with a considerably lower impact on the environment. Our method has strong environmental advantages across three major areas: water consumption, land use, and CO2 emissions.
Finally, Endless West also offers bespoke alcohol solutions - lightning-fast - through our commercial alcohol producer Blank Collective. Using cutting-edge technology, Blank Collective manufactures private label alcoholic beverages, bulk spirits, and alcoholic concentrates, in addition to offering a full suite of branding, product development, and manufacturing services to customers seeking to launch their own spirits brands.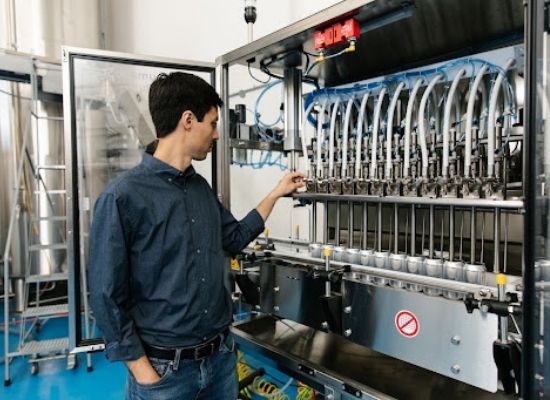 Alec Lee at the Endless West Testing Lab
You have built an innovative product in the alcohol industry. How do you think alcohol brands can integrate innovation into their model while staying true to their vision?
One of my favorite things about the alcohol industry is the immense diversity of stories and visions that come to the table to create an incredibly varied offering of products.
So I reject the premise that all brands are able to – or even should – integrate innovation into their models. Part of the authenticity of many brands is exactly that they don't innovate and their products and processes have remained unchanged for generations. At the same time, I think innovation is under-appreciated in our industry. We're in the midst of a generational shift in consumer behavior in our industry and I think most brands will have to learn how to embrace innovation if they want to have a seat at the table.
How do you plan to grow Endless West in the future?
Our team has a lot of great plans for the expansion of Endless West. We are excited to continue exploring customer growth opportunities from an on and off-premise perspective. Our whiskey, Glyph, is offered in bars and restaurants across the country and can be found in liquor retailers throughout California. Additionally, we are expanding our corporate operations into new locations and markets, which will help us continue to grow outside of the West Coast.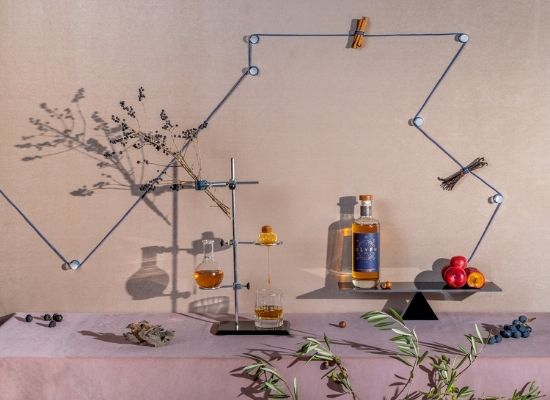 Glyph by Endless West; Image Source - Endless West
DTC is an important channel for any alcohol brand. How is Glyph leveraging them and what are its different DTC channels?
As mentioned previously, Glyph can be found both on and off-premise. Currently, Glyph is available at select offline and online liquor retailers in Northern and Southern California including Total Wine, Speakeasy Company, Blue Angel Wines, Wine Dads, K&L Wines, The Whisky Shop, and Woods Wholesale Wines. As for on-premise, we're excited to hear from more and more mixologists who are using Glyph in interesting and unique variations of craft cocktails.
What strategies do you use to gain distribution and increase volume sales for Glyph? Can you give us an example of a recent deal?
Our core strategy for Glyph has been to create a fully integrated marketing plan with a focus on driving Awareness and Trial in our core focus markets. We've invested in media (social + digital), trade shows, and event sponsorships to drive awareness. Consumer samplings, promotions, and the launch of our very first value-added package are the levers we've invested in to drive trial.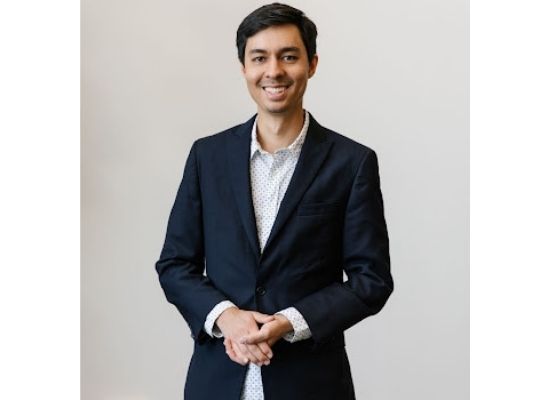 Alec Lee
What's your take on Digitalization and how are you leveraging it?
We think that Food & Bev Tech is the last frontier of digitization. I like a lot of the work we do on the digitization of music. The digitization of music has largely expanded the availability of great art to people. We want to see a world where quality and availability are not in conflict in the wine and spirits space.
Imagine being able to recreate a rare spirit in a much more sustainable way - less water usage, less land usage, and fewer carbon emissions vs. traditional distilling and manufacturing practices. Imagine being able to customize the flavor and aroma of your favorite spiced rum.
These are just a few ways in which we believe our take on digitization/digitalization will separate us from the pack…while driving value to the industry.
Finally, what is your idea of a good life?
Dying poor after creating immense wealth, creating a legacy of helping others, and leaving my children with a world better, cleaner, safer, and more prosperous than the one I inherited.
Interviewed by Shreya Kohli, Beverage Trade Network