How Augmented Reality Can Be Used to Sell More Wine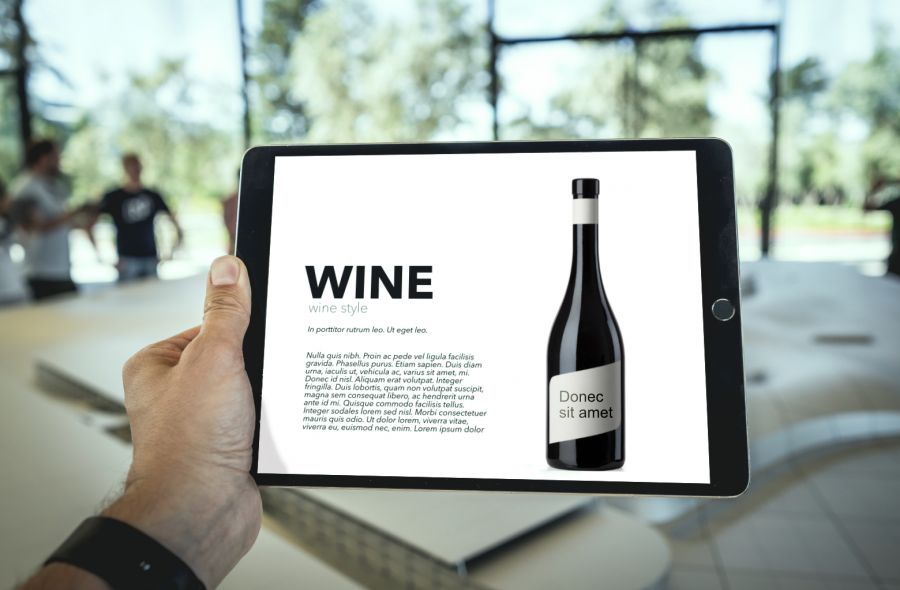 Many wine brands like 19 Crimes are looking at Augmented Reality, as part of their unique branding opportunity.
25/02/2019
Until 2017, most winemakers had probably never even heard of Augmented Reality (AR) technology, or considered how it could be used to sell more wine. That all changed with the launch of the 19 Crimes wine brand by Australia's Treasury Wine Estates, which created a phenomenally successful AR experience to accompany each of its wine bottles. To date, the Living Wine Labels app used to create the AR experience has been downloaded more than 1 million times, and photos of users interacting with the AR-enabled wine bottles have gone viral on social media.
Treasury Wine Estates embraces AR as part of wine branding
The key to understanding why the 19 Crimes AR wines have been so successful has a lot to do with how consumers choose their favourite wine brands. Wine drinkers are looking for brands with a unique story or narrative, and that's exactly what 19 Crimes provided. The whole concept behind the brand is that British prisoners were sent to Australia for committing one of 19 different crimes, and each wine style features a different prisoner. Thus, the AR experience involves learning the story and history of these prisoners. When you download the AR app and then point the camera of your smartphone at the wine label, the prisoners animate and come to life, telling their story in their own words.
Needless to say, marketers took notice of the buzz that AR was creating amongst wine drinkers. In December 2017, Forbes magazine wrote a glowing review of the technology, calling it an "amazing example of adult-targeted augmented reality." Very simply, Treasury Wine Estates showed how to build consumer engagement around a brand. Even better, the creation of different stories for different prisoners meant that consumers were tempted to buy more bottles so that they could collect all the stories together. In 2017, 19 Crimes was a huge success, and Market Watch named the brand its 2017 Wine Brand of the Year.
Based on that initial success, Treasury Wine Estates has rolled out its unique AR platform for even more wine brands in its portfolio, including The Walking Dead wines, Beringer Bros, Chateau St Jean and Gentleman's Collection. The Walking Dead wines are particularly noteworthy because they took the AR concept to an even higher level, turning each wine bottle into a unique story about zombie hunter Rick Grimes and the various zombies he must confront. When you point your smartphone at a bottle, an entire entertainment experience comes to life. And here's the really fun part – when you place two of the bottles from the collection side-by-side, the two bottles interact with each other! The brilliance of this concept, of course, is that a consumer walking into a wine store looking to buy a single bottle of wine is now tempted to buy a second bottle as well, in order to have the full entertainment experience.
Other wine brands embrace AR as a form of marketing
And it's not just Treasury Wine Estates that has figured out how to make AR part of its overall marketing mix. Paso Robles-based Rabble Wine Company has created unique AR experiences that help to tell the story of the brand and engage customers in new ways. If you pick up a bottle of the red blend, you get a story of a comet hitting the city of Florence; if you pick up a bottle of the Cabernet Sauvignon, you get a story of Mount Vesuvius erupting on the city of Pompeii. All you need to do is download the Rabble Wine Company app on the App Store or the Google Play store, meaning that anyone with a smartphone can enjoy these AR experiences.
And, in September 2017, the Argentine wine brand The Owl and the Dust Devil unveiled a new AR experience featuring both an owl and a dust devil. In this AR experience, you get to watch an owl trying to outrace a tornado. This hints at the power of AR to create cinematic-like experiences on the side of a wine bottle.
Wine brands inserting AR into social movements and societal trends
One way to convince consumers to buy your bottle of wine is to show that your wine brand is part of a broader social movement or societal trend. In August 2018, the emBrazen Wines brand launched at the same time as the #MeToo movement supporting women was going viral. The wine brand included famous historical women on its label, including Nellie Bly, Josephine Baker and Celia Cruz. If you point your smartphone at the AR wine label, you would be able to hear Cuban-American singer Celia Cruz explain in her own words how she became the most successful Latin artist of the twentieth century. It's not just that you hear her voice – you also see her face moving on the side of the bottle, almost as if the bottle has come to life. That's why many wine insiders now refer to these as "living wine labels."
When consumers connect with those stories and want to share them with their friends and family on social media, that's when the real magic takes place. It's fascinating enough that a wine bottle is talking to you. But when that bottle is telling a story that you want to share as part of your overall identity, it becomes something that can go viral on social media very easily.
AR as a way to stand out in a crowded marketplace
Ultimately, augmented reality is all about boosting engagement with consumers, turning wine drinkers into fans of your brand, and finding new ways to stand out in a very crowded marketplace. Moreover, since users of AR technology naturally skew much younger demographically, creating these types of AR brand experiences is a great way of connecting with young millennial wine drinkers. Some wine brands even create special displays for retail store environments. If the stories you tell via AR are fun and engaging, you can be sure that wine drinkers will be coming back for more.