Eco-Friendly Packaging Solutions In The Drinks Industry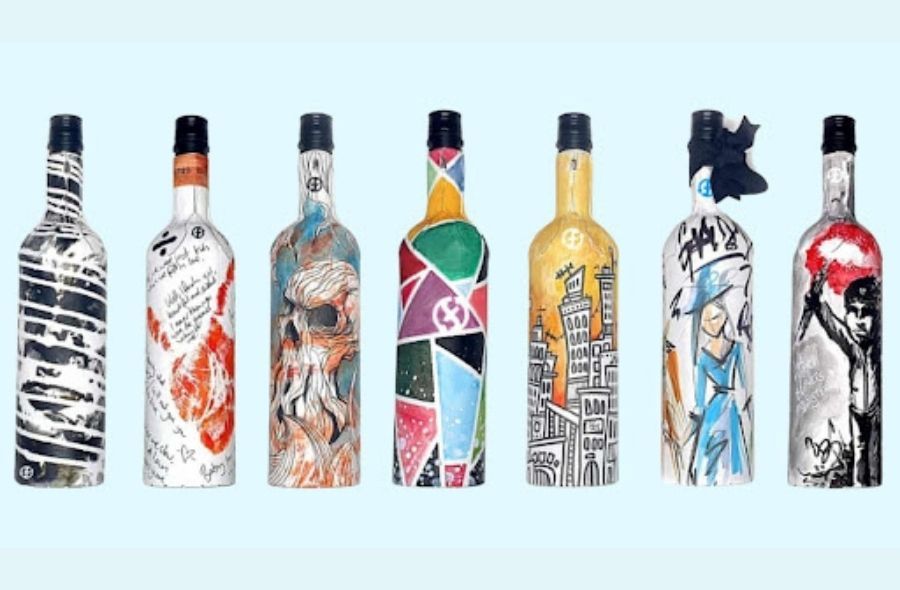 With sustainability deemed as a major concern in the drinks industry, many beverage companies switch to eco-friendly packaging alternatives. Read on to know more about them.
15/03/2022
As consumers begin to rethink their consumption, they exhibit a strong interest in environment-friendly alternatives. With environmental concerns at the forefront, it becomes imperative for beverage companies to offer their products in sustainable packaging. Brands are developing innovative solutions for their products that not only ensure convenience, food safety, and freshness but also reduce their ecological footprint. Beverage companies are taking initiatives in eco-friendly packaging for their drinks with mindful consumer education and marketing. This has helped them to achieve great success in bringing in purposeful change without sacrificing their bottom line. As the drinks industry inclined toward eco-friendly packaging solutions, the market recorded an estimated value of US$ 167.8 Billion in 2020 and has been projected to reach a revised value of US$ 252.3 Billion by 2026, according to Global News Wire.
[[relatedPurchasesItems-35]]
Wine and spirits glass bottles are being replaced by PET bottles and paper bottles made with Cellulose-Fiber material which has changed the face of the drinks packaging industry.
Renewable beer can holders, canned beverages, eco-friendly pouches, Bag-in-Box formats, are some of the great alternatives that can help in reducing the carbon footprint of the drinks industry. Read more about these initiatives here. Numerous companies across the globe are immensely researching sustainable packaging solutions for the drinks industry and many have come up with them as well. The companies that are bringing in a revolution in the eco-friendly packaging industry are mentioned below.
Frugalpac
A leading international innovator and supplier of quality recycled paper packaging, Frugalpac entered the drinks industry with the innovation of its Frugal Bottle. Launched in 2020, the Frugal Bottle is the world's first wine and spirits paper bottle. The bottle is made from 94% recycled paperboard with a food-grade pouch, it is five times lighter than glass, has a six times lower carbon footprint, and offers 360º branding for the brand to stand out on the shelf. It gives the beverage a 12-month shelf life and is equipped with a polythene metalized polyester laminate film on the inside which can be removed for recycling.
Products Offered - Frugal Bottle and Frugal Bottle Assembly Machine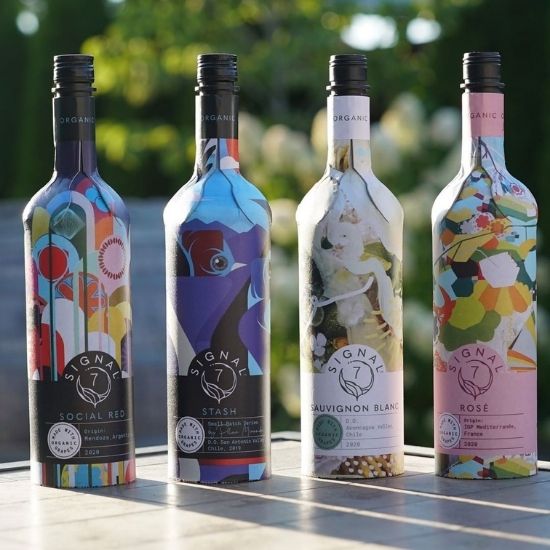 Signal 7 Frugal Wine Bottles by Frugalpac; Image Source - signal7wines on Instagram
Paboco
Also known as the Paper Bottle Company, Paboco is a collaboration between BillerudKoersnäs, a Swedish paper company, and ALPLA, an Austrian plastics manufacturer. Paboco is a spearhead innovation company with the purpose to pioneer the transformation to scalable paper bottles. The bottle is created using FSC-certified paper and plastic-film lining for a 65% reduction in plastic content from standard plastic bottles. They are also working on a polymer-free version with a tethered cap that can be entirely recycled as paper.
Products Offered - 550ml and 330ml Bottles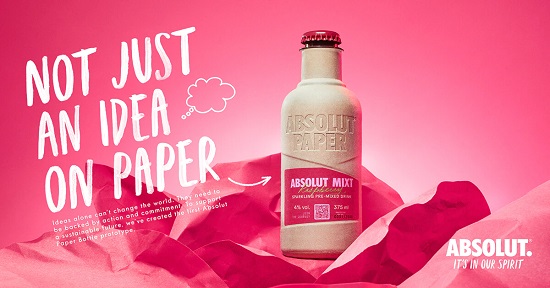 Absolut Vodka Paper Bottle by Paboco; Image Source - Absolut
Pulpex
An R&D collaboration between Diageo and Pilot Lite, a venture management company, Pulpex is a packaging technology company that introduced the pulp bottle technology. It is a patented and first-of-its-kind pulp packaging solution that uses technology innovation to deliver the eco-packaging category change.
The bottle is made by using pulp from 100% renewable feedstocks and responsibly managed forests. It has a lower carbon footprint that is 90% less than glass and 30% less than a PET bottle.
Products Offered - Pulpex Pulp Bottle
Diageo Johnnie Walker's Pulpex bottle; Image Source - Diageo
Packamama
Inspired by Pachamama, the earth goddess in Inca mythology, Packamama is an innovative packaging company that offers climate-friendly packaging for the drinks industry. They have developed a game-changing wine bottle made with recycled PET. It is food-safe and is 87% lighter than glass. The bottle can also hold up to 750ml of wine but unlike glass bottles, it is flat. It packs tightly in cartons without the need for additional packaging and fits 91% more of the product on a shipping pallet.
Products Offered - Packamama Better Bottles, Bottling services, Novatwist Cap, Labels, Silk Screen Printing, and Secondary Packaging.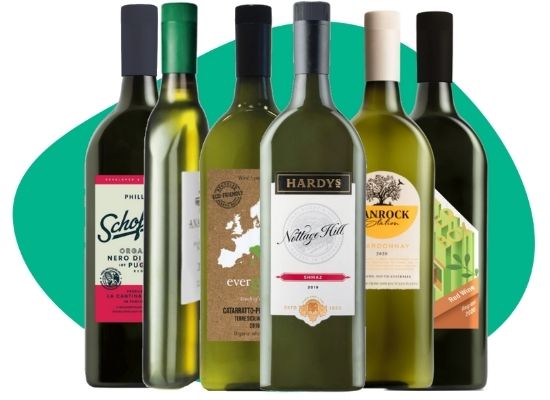 Wine Brand Bottles By Packamama; Image Source - Packamama
ByQuest
A leading provider of specialty glass packaging, Quest offers total packaging solutions for the wine and spirits industry. From glass bottle developments to etching labels, they offer an array of services for the packaging of your product. They focus on the market insights to develop innovations and invest in superior craftsmanship that stands apart. Their Q-Frost technique is not just pleasing to the eye but it can be tinted in a variety of colors and gives a stunning texture to the bottles. It can be done without ecological sacrifice and with superior performance while eliminating the issues like scuffing, chipping, and scratching. Byquest website.
Services Offered - Packaging Consultancy, Package Design, Glass Development, Coatings, Metallized Impressions, Labels & Components, and Closures.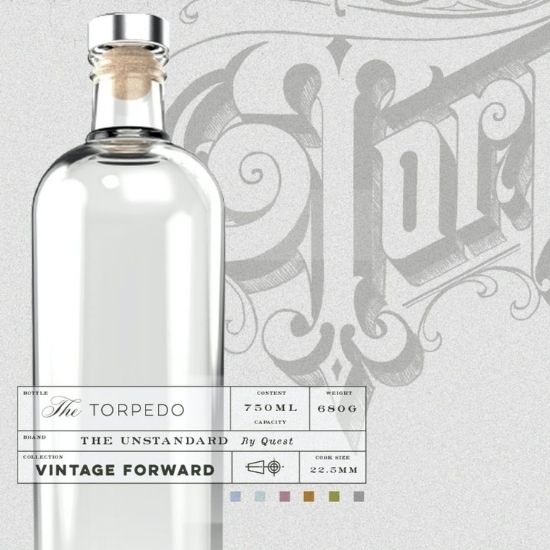 The Torpedo, part of The Unstandard® Vintage Forward bottle collection by ByQuest; Image Source - Byquestbrands on Instagram
E6PR (Eco Six Pack Ring)
A company that is driving to affect the positive and definitive change in the packaging industry, E6PR works on designing, developing, and striving for zero-waste packaging solutions for the F&B industry. The first eco-friendly six-pack ring, E6PR is made from fiber by-product waste and designed to replace the plastic rings that hold the beer cans together. It is a bio-based and biodegradable product and has been recognized by many beverage companies.
Products Offered - Regular 202 4Packs and 6Packs, Sleek 202 4Pack, and Applicator Machines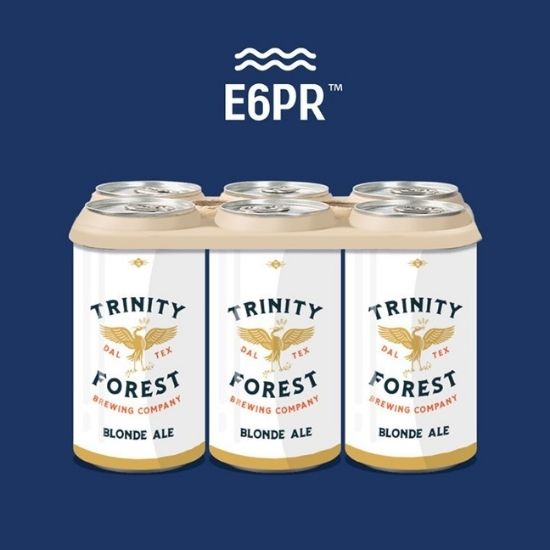 Trinity Forest Beer Can Six Pack Rings by E6PR; Image Source - e6prs on Instagram
Smurfit Kappa
A world leader in paper-based packaging, Smurfit Kappa has a wide number of packaging products in its portfolio that range from corrugated boxes to can holders. They offer sustainable solutions to not just the beverage industry but also to several other industries. The Bag-in-Tube is an innovative packaging concept for wines and spirits and consists of a composite cardboard tube with a tinplate lid and base. The tube contains the double-layered bag and the product is dispensed through a high-performance tap, Vitop. It has an 80% lower carbon footprint than a glass bottle. The GreenClip can topper is a sustainable alternative for the plastic which is used to bundle the cans. It uses micro flute corrugated cardboard to bundle the cans and is completely plastic-free. It is 100% renewable, recyclable, and biodegradable.
Products Offered - Bag-in-Tube, GreenClip Can Topper, Insulated Thermo Boxes, and a lot more.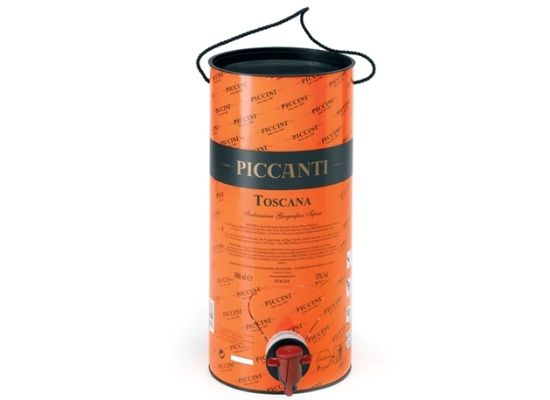 Bag-In-Tube Wine by Smurfit Kappa; Image Source - Smurfit kappa
CartoCan
An alternative to aluminum cans, CartoCans offers a beverage packaging system made of paper. The company offers products for the F&B industry that are made from renewable resources from the fibers that come from sustainably managed forests. They have the lowest CO2 footprint and are recyclable. It is 30% more eco-friendly than aluminum or PET and uses 30% less total raw materials that come from renewable resources. It also bears the FSC (Forest Stewardship Council) label. CartoCan allows companies to leverage value from numerous products and does not require high-energy consumption refrigeration with a shelf-life of 12 months.
Products Offered - CartoCan liquid, CartoCan Conic, CartoCan System (Machine)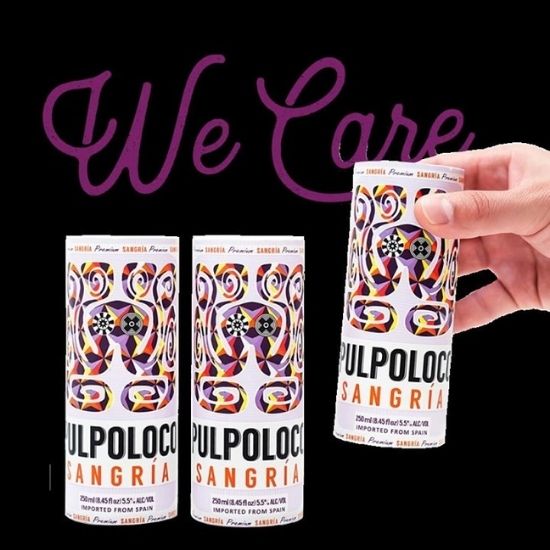 Pulpoloco Sangria Cans by CartoCan; Image Source - pulpolocosangria on Instagram
AstraPouch
Offering advancements in flexible and sustainable packaging for the wine and spirits industry, AstraPouch is perfectly designed to meet the needs of the new drinking generation. The pouches are available in 2 sizes and can be customized including their labels and designs. They offer efficient and sustainable solutions for packaging along with a longer shelf life. AstraPouch also offers the bag-in-box solution for wines and spirits including all aspects of the entire assembly. With the help of advanced flexible packaging technology, they also have Beer To-Go Pouch and the Beer Growler that has a carbonation-venting screw cap in their portfolio. These pouches keep the beverage fresh and prevent over-carbonation.
Products Offered - AstraPouch, AstraMini, Beer To Go Pouch, Bag-in-box, and Pouch filling equipment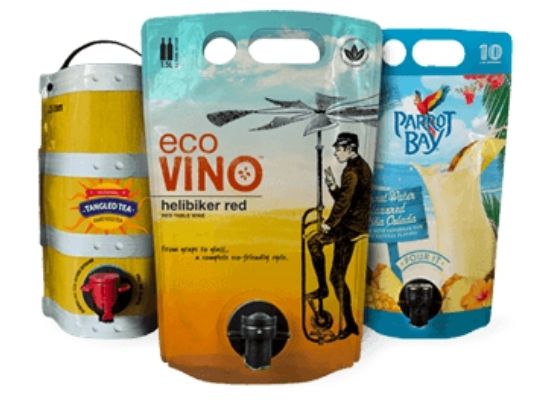 AstraPouch for Wine Packaging; Image Source - Astrapouch-na
Trayak
A company specializing in measuring and analyzing the environmental impact of packages. Trayak can be beneficial when it comes to knowing about your brand's environmental footprint and making your product's packaging more sustainable. They have a science-based platform that helps you in guiding through your supply chain and becoming more sustainable in your operation by adopting sustainable initiatives.
Services Offered - Life Cycle Assessments, Circularity Assessments, Baselining the packaging and product footprints, Benchmarking and tradeoff analysis, Sustainability analytics to identify focus areas, Tracking the progress towards sustainability goals, and Continuous improvement towards the goals.
As the need to switch to sustainability increases with time, numerous companies are coming up with sustainable solutions to offer on the packaging front. There is immense scope for the brands in the beverage industry to venture out and choose a sustainable company for their packaging. Even a little effort to save the environment by adopting a sustainable approach in your organization can go a long way.
Article by Shreya Kohli, Beverage Trade Network
Header Image Source - Frugal Bottle by Frugalpac