Andrew Kamphuis on Wine-Tech, E-commerce, and more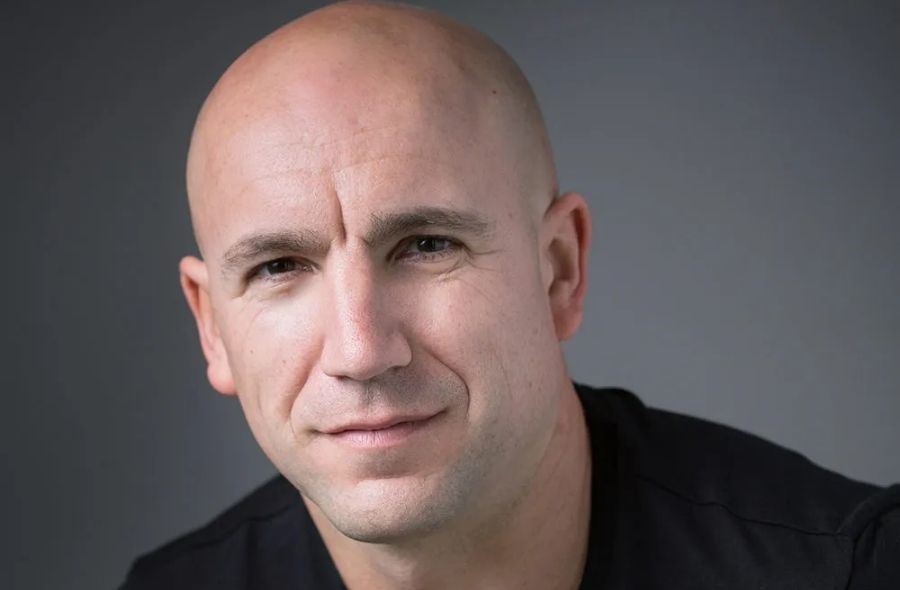 Andrew Kamphuis, President at Commerce7, shares his experience working in the computer software industry and talks about Commerce7, the leading direct-to-consumer sales solution for wineries.
17/03/2022
Andrew Kamphuis is a seasoned executive with a track record of success in the computer software industry. He joined WineDirect in 2012 as a CEO and later in 2014 became the President of the Company. He created K1 Technology in 1999 and has a long history in e-commerce and technology development. Andrew is the founder of Vin65, the premier commerce and point-of-sale platform for WineDirect. He was in charge of WineDirect Fulfillment, Vin65, and WineDirectOutbound, the company's telesales branch. He is the President and Developer of Commerce7, a modern DTC platform for wineries. SEO, Sales, Wine, Marketing, Strategy, and Digital Marketing are some of his strong business development skills.
[[relatedPurchasesItems-35]]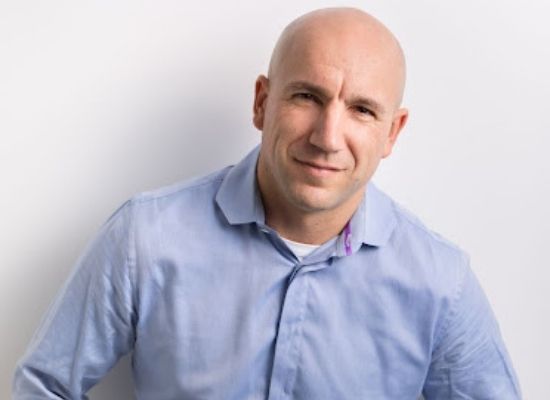 Q. Tell us a little bit about you, Vin 65, and Wine Direct. The journey that brought you to Commerce7.
I've been a software developer almost my whole life. And for as long as I can remember, I've loved e-commerce and the web.
In the mid-2000s, I was the first programmer/developer at eWinery Solutions (which is now VinSuite). In 2008 I started Vin65 in my basement with a couple of friends. We grew that to over 700 wineries by 2012 and sold it to WineDirect. I was the president of WineDirect till January 2016, when I left to "retire" in Costa Rica in my early 40s.
I thought I would love living in Costa Rica and retirement - but I was still young and got bored. I also saw a significant progression in e-commerce and not much happening with Vin65. In 2018 I started Commerce7 to fill this gap.
Q. What is C7? Why the name? How has Commerce7 tapped into the e-commerce market?
The actual name Commerce7 doesn't mean that much. But what we do means a lot.
Commerce7 is the leading direct-to-consumer sales solution for wineries. With our POS, Ecommerce, Reservation, CRM, Club, and Payments products, we make it easy to provide your customers with the best shopping experience possible, regardless of channel.
The focus is on the end consumer. Our club tools allow customers to interact with their shipments online fully. Our personalization engine will enable wineries to cater their website content based on specific types of customers. Our point of sale displays prompts and notifications based on the customer in the tasting room.
Today Commerce7 is used by wineries like Rombauer, Caymus, Opus One, Harlan, Heitz, and 800 others. These wineries use it for their DTC sales, including point of sale, wine club, e-commerce, and reservations.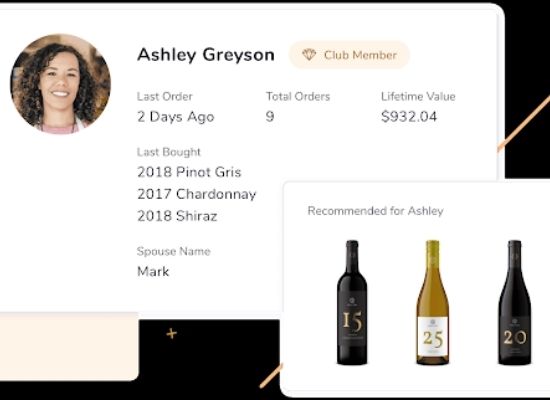 Image Source: Commerce7, Modern Commerce for Wineries
Q. Where is wine e-commerce going?
Outside of wine, DTC is growing. Every major consumer goods company focuses on the customer experience on the web. The pandemic helped them concentrate harder.
Wine e-commerce isn't different from other consumer goods. Wine e-commerce needs to also focus on the customer experience. The customer's shopping experience needs to be easy, personalized, and fast. Wine is a repetitive purchase, and e-commerce needs to focus on that.
Customers are used to shopping on Amazon, Blue Apron, BirchBox, etc. They want the same great experience from wineries on their websites. Amazon has a speedy delivery. Blue Apron makes product selection in a club so easy. Wineries need to learn from these experiences.
Q. You've been in DTC tech development for about 2 decades now. How has the DTC platform changed since then and as a result how has tech caught up to the new development?
I remember when you downloaded a PDF, filled out a form, and faxed it back to the winery. In 2008 at Vin65, I remember the first iPhones, and we were building websites to be mobile optimized. Today a mobile-optimized site is table stakes. The customer is expecting so much more than that.
In the early days, we had a point of sales like Microsoft RMS and a different system for clubs, and wineries didn't make reservations. Today, the customer expects the winery to know who they are and personalize the experience. The customer is expecting to make a reservation and the reservation system to know they are a club member, the e-commerce site to remember who they are, etc. Commerce7 delivers on these expectations with our technology.
Q. There is a sudden shift with customers wanting to order online due to the pandemic. Now that places are opening up slowly, do you think they would go back to that? How would you get them to buy more online?
While it's great the world is opening back up, and travel is opening back up, the customer will not stop buying online. Customers will do what's convenient and shop on channels where they have great experiences.
Customers will come to revisit Napa and other regions. They will have a great experience in the tasting room, they will then go home and remember that experience, and they will buy online if the winery makes it convenient.
The best way to have a customer buy online is to capture their email in the tasting room and email them after they visit. The wineries who succeeded online during the pandemic had diligently built their email lists. The first step in having customers buy more online is to get their email addresses in the tasting room.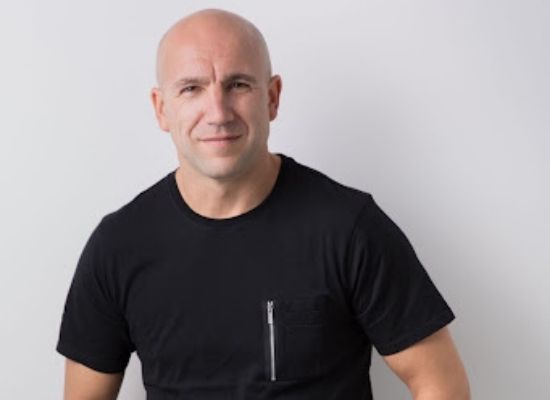 Q. Let's talk a little about tech, how hard is it to develop tech which focuses on wine? What are some of the obstacles you've faced in trying to build the C7 platform?
The tech is all modern, 100% API based, all in the cloud in a serverless environment. We serve over 40 million API calls on a busy week, and we have more than 800 wineries using the software.
Some things about wine are relatively easy, for example, personalized product recommendations - that's an opportunity Shopify doesn't take on, but other businesses like Amazon do well. We can use repeat purchases, wines you've viewed and clicked, etc., to determine what wine you like and find "nearest neighbor" wines to recommend.
Some things are a bit more nuanced. Wine is licensed at a state level and taxed at a county level, and our software needs to account for that. Also, wine clubs and subscriptions are big for wineries, and traditional software like Shopify doesn't allow for subscriptions.
A few things are complex from a business sense. Outside of wine, subscriptions have exploded - like Blue Apron, Birch Box, Ipsy, etc. Convincing wineries to look at subscription models rather than traditional club models for the future of their wine club is a bit tougher.
I think traditions and comfort are obstacles that we face. Wineries need to continue to look outside of wine and evolve, and the world is moving very fast.
Q. You say you strive to make C7 like Amazon, Shopify, and Blue Apron in terms of personalization and customer experience. How challenging has it been to get C7 to this point?
When it comes to personalizing products and recommendations, it's easier for us than for Amazon.
Wine is homogeneous, and it's a repeat purchase. We can determine a person's preferences from repeat purchases, clicks, views, etc. We can evaluate their buying cadence. We can see if they're a club member. We also see what individuals purchase across brands.
The difficulty, Is convincing a winery to give up control and letting a machine determine the wines on their homepage or the wines in their subscription package. It's a very new way of thinking.
Q. Commerce7 and Avalara'spartnership have brought about a solution for C7 members by offering cost-effective sales tax rates. Could you tell us a little bit about how this works and how it helps the members?
Compli has been acquired by Avalara, one of the largest tax companies in the world.
Taxes in wine are complicated - it's all destination-based sales tax (tax based on the shipping address). Counties have their tax rates and regulations.
Avalara assists with the regulatory issues, and they do this well. It allows us at Commerce7 to integrate a low-cost compliance solution, and at Commerce7, we can focus all of our efforts on the customer experience. It's a great partnership. Avalara is one of the best in taxes and compliance. Commerce7 is the best in customer shopping experiences.
Q. In one of your previous interviews, I was intrigued with the ecom+subscription/club+POS system being implemented on the same platform. How does that help with ease in workflows at the winery? Could you elaborate a little more about this?
While it helps with the workflow - this is really about customer expectations.
If you buy a pair of pants online, you expect to be able to bring them back to the store if they don't fit.
When customers purchase online or visit the winery, they shouldn't worry about "systems" and "integrations" working together.
Today Commerce7 has a single customer record across the point of sale, wine club, e-commerce, and reservation software instead of databases talking to each other in a somewhat integrated manner. It's a single record. And that makes it very easy to deliver a unified experience to the customer. From a winery's perspective, it improves workflows because everything works together.
Q. What opportunities must wine brands grab on to in order to stay relevant to the online e-commerce forum?
Having a good product is no longer enough. Everyone makes good wine. Wineries need to focus on the customer experience. They've done this to a large degree in the tasting room. Tasting rooms today have fantastic customer experiences. But they also need to do this on the web.
A great web experience isn't a large video or a nice design. A winery needs to consider why customers might be on their website. It might be to make a reservation, and it might be to make a purchase. Consider "why is the customer here" and make it easy for them to accomplish what they came to do, delivering on that experience.