Add to cart: Tips to excel at Wine e-commerce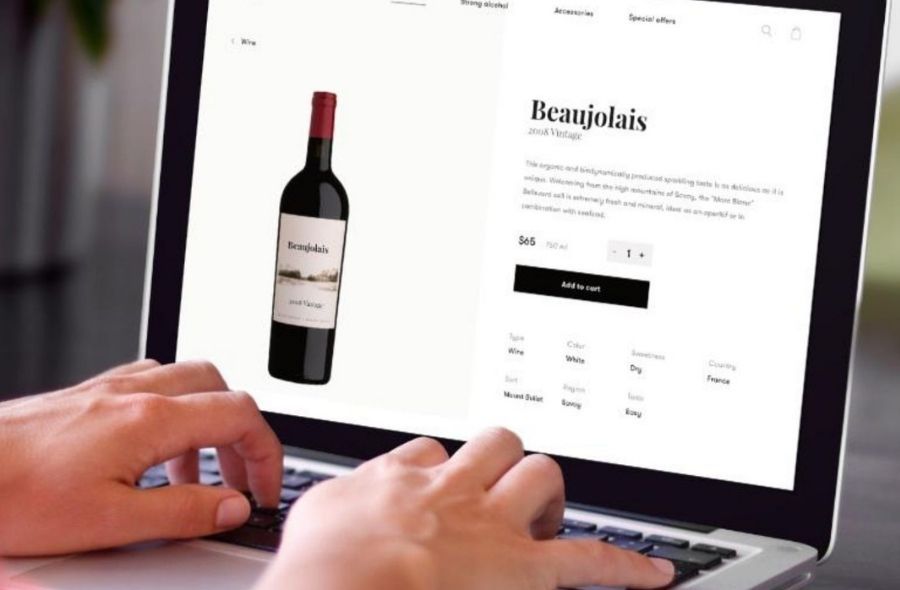 Here are a few steps that one can take for starters to build a successful, personal, and highly-effective eCommerce wine business.
15/03/2022
According to a recent Silicon Valley Bank report, the success of the wine industry online will continue to rely heavily on customer-centric approaches. As quoted in the report, "successful wineries ten years from now will be those that adapted to a different consumer with different values — a customer who uses the internet in increasingly complex and interactive ways… Successful companies will be those that evolve retail strategies away from the winery location as the sole point of experience and find other, scalable means of delivering the experience — and the wine — to consumers where they live."
[[relatedPurchasesItems-35]]
This has been made possible due to eCommerce, especially in the wine trade. Let's be honest; it has been difficult for brands, wineries, and producers to transition online. They've moved from hosting a single information page about their wines to allowing their patrons to order from their portfolio in a single click. There are many, many processes that come together to build a successful eCommerce activation, a digital replica of a physical store. But can the personality and ethos of a physical store be recreated online? Well, here are a few steps that one can take for starters to build a successful, personal, and highly-effective eCommerce wine business.
1. Use portals and plugins to go online.
While going online might seem like a herculean task, it looks that way because we do not know where to begin. There are many platforms available in the trade today that exclusively focus on platforming wines and promoting sales. The first alternative for all wine houses and producers is to get their wines listed on such portals. Many popular portals are VineSpring, VinoShipper, WineDirect, Vivino, Wine Hub, Liv-ex, etc. The second is to look at existing eShop SaaS providers like Shopify, WooCommerce, etc., and use plugins like Hub Webshop that are focused on building eCommerce solutions for the wine industry. You can build an exclusive storefront for yourself or get on to existing eCommerce portals to get your wine out in the world. Do not limit yourself to one platform unless exclusivity is of prime importance to the positioning of your brand.
2. Build a robust inventory management system
It is not enough to just have an online store; it is important to make it as efficient as possible. One such method is to link your inventory to all your listings and storefronts. Nothing is more disappointing than having an inflow of consumers coming in with a purpose, zeroing in on a product, only to find that it is not in stock. You are risking an opportunity to lose a customer forever. Ensure that your stock — physically present, expected in future, consigned, slated to release later in the year, on preorder — is digitized and updated live-time.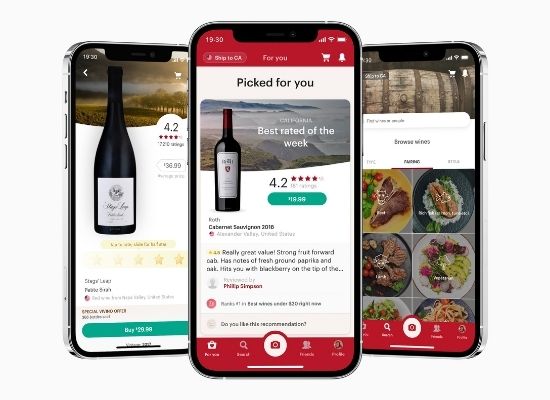 With 50 million users, Vivino is the world's largest wine app and marketplace empowering people everywhere to enjoy wine to the fullest. Source: TechCrunch
3. Link your storefront to your stock-keeping solutions
Digitizing your stock is the first step to building an effective shopping experience for your patrons. When you digitize your stock-keeping mechanism, it is easier to link it back to all your public listings. Building a seamless link between the two will help always keep all your platforms updated with minimum effort. Automation can drive even better shopping algorithms for your consumers in line with the stock. Digitization can help you also assess the current bestsellers to keep them stocked, as well as difficult-to-sell wines that can be sold with a sweet and mutually beneficial discount.
4. Engage with your audience on the portal itself
Step into your consumer's shoes. What information would they require to successfully purchase a wine? Consumers from wavering spaces of interest will land on your platform. Some will be wine enthusiasts who know what varietal works best for them, whereas some might be looking for a good bottle of Rosé. Regardless of the product, they are looking for, very often users have to jump off the portal to furnish all the information they need. It is highly possible that the information source will redirect them to other websites. Ensure that you cater to both these audiences on the portal itself. It will help reduce the bounce rate and close sales faster. Country, region, sub-region, type, grape variety, designation, appellations, awards, tasting notes, reviews, scores, producer details, import details, images, features, recommendations for consumptions, and other such categories can help your audience learn more about the wines they are looking to buy. This will help from the SEO point of view to rank better on search pages and will also get users on the portal to buy proactively.
5. Explicit communication is key
eCommerce might seem like the most efficient process out there but it is not free of its own set of hurdles. Explicit communication builds faith in a brand. The supply chain from the warehouse to your patron's wine glass is quite exhaustive. Striving to work through the glitches is one part of the deal but acknowledging and working on them helps build a better relationship and keeps your audience coming back for more. You have to make explicit your shipping updates, taxation norms, state-wise rules, and other overarching norms that dictate what you sell and how. Shipping costs vary from zip code to zip code, packaging needs to change accordingly, and every wine needs a different kind of handling. Your consumers do understand this too. Make your rules and regulations clear in writing, add them to all stages of making a purchase, and ensure your user is informed throughout the process. Building blanket rules that benefit producers, importers, consumers, and you alike can also help streamline this process.
Silicon Valley Bank's 2018 report stated that "Few wineries have an online presence that engages the customer. Sites lack sophisticated, responsive, fully integrated designs and experiences that allow new and returning customers frictionless e-commerce. The opportunity is wide open for a company using online tools to replace the distributor's sales and marketing role [and using] big data to enhance outreach to consumers and improve sales opportunities."
As eCommerce is gaining more momentum, these five steps can help you scale faster across the world wide web and create a space for your wine that is ephemeral yet unshakable online.
If you are interested in the subject of eCommerce and many other subjects like NFT, Vineyard Automation, Artificial Intelligence, then attend the 2022 Future Drinks Expo in San Francisco on May 17.
A one-day action-packed event in San Francisco designed to help you move forward, help save money, and to help you unlock new channels of growth. If you are worried about the changing landscapes of the distribution system, money being wasted in operations, storage costs, advertising costs, or not fully able to adapt to the D2C and other Omni channels to grow your sales and distribution, you must attend FDE.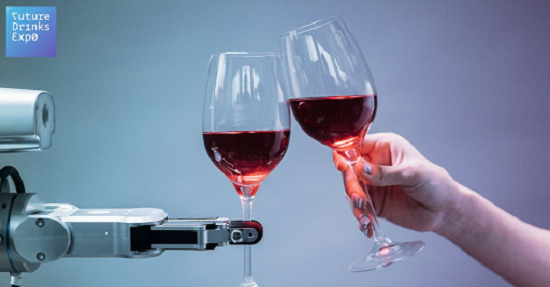 The original article was written by Wine Owners.