Stay updated with our running blog on tech related news in the drinks industry.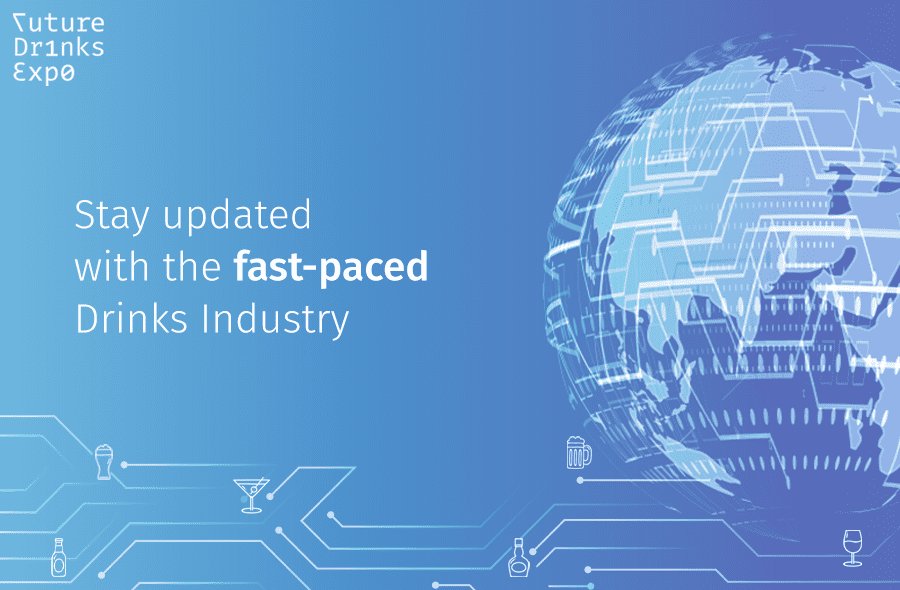 Future Drinks Expo will be gathering drinks industry news related to technology. We'll be updating this blog daily with important tech-related news and innovations adapted in the drinks industry.
07/12/2021
08 Dec
Wineries require precisely designed banked filtration systems that will pass the wine from large to small filters in a scaled process, to achieve the best looking and tasting wine possible.
CBC works to supply winemakers with integrated wine filtration systems that optimize the flavor and stabilize the texture of every bottle. One of the ways they achieve this, is by partnering with world-leading innovators in wine filtration like 3M, according to CBC product manager for Filtration and Fluid Transfer, Michael Rowe.
---
08 Dec
Next Glass will amp up its brewery software offerings with its recent acquisition of California-based FermentAble, a software platform for managing brewery production, according to a press release Tuesday.
---
07 Dec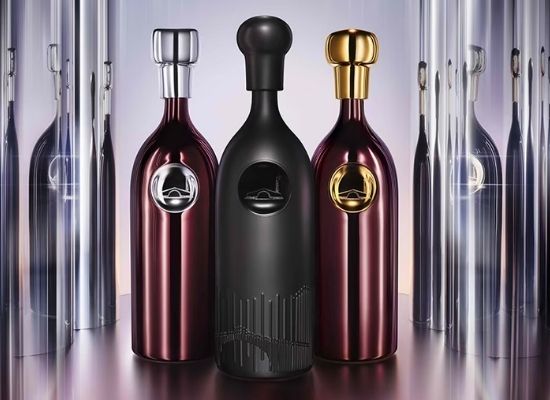 The Napa Valley legend is offering an NFT with each $3,500 bottle.
---
07 Dec
The Dalmore Highland Single Malt brand recently partnered with BlockBar, the non-fungible token (NFT) marketplace for luxury wine and spirits, to offer a limited edition liquor NFT with a set of The Dalmore Decades No. 4 Collection.
---
06 Dec
---
06 Dec
A Scottish distillery is set to install hydrogen combustion technology as it moves away from fuel oil to heat its stills.
---
06 Dec
Trading in NFTs climbed to $10.7 billion in the third quarter of 2021, an increase of more than 700% from the previous quarter, according to a report by blockchain analytics firm DappRadar.
"Rare works of art — and rare bottles of wine and liquor — have been collected and traded for centuries," Alex Salnikov, co-founder and head of product at NFT marketplace Rarible, told GOBankingRates.
---
03 Dec
UK trade body the Night Time Industries Association (NTIA) has partnered with pay-and-order platform Zapaygo to debut an 'Ask for Angela' safety feature within the app.
---
02 Dec
Cryptocurrencies and fine wine might seem like an unlikely duo, but their complementary dynamics make them an unbeatable combo for your portfolio.
---
01 Dec
America's number one brewer, Budweiser, has sold a collection of 1936 beer cans Non-fungible tokens (NFTs) for over $1 million worth of Ethereum.
---
01 Dec
Robert Mondavi Winery is the latest winery to join the NFT craze and its upcoming launch could be pivotal in determining if and how the rest of the wine industry will adopt cryptocurrency in the future.
---
30 Nov
Wine will be the next frontier for digital personalization with AI more reliable than wine expert recommendations, says sensory scientists.
---
30 Nov
In a response to the ongoing drought, Napa Valley vineyards are taking advantage of water-saving technologies to minimize the threat to their vines.
---
30 Nov
Packaging automation increases production and improves line efficiency. Almost two-thirds of consumer-packaged goods (CPG) companies have automated their packaging and processing lines, but wineries have been slower to adopt these technologies.
---
26 Nov
Beverage App, Swigr, has released augmented reality games that play on beer cans.
Swigr Basketball, which launches this week, is a game where players shoot virtual basketballs, into a beer-can-become-basketball-hoop.
---
25 Nov
The director-general of the OIV has called upon the global wine industry to more quickly embrace the opportunities afforded by new technologies, to stay relevant in a fiercely competitive world.
---
24 Nov
Investors can buy NFTs that are tied to bottles of rare liquor as part of BlockBar's new offering. The non-fungible tokens, which can be special edition digital tokens and art in-and-of-themselves, can then be traded for the physical bottles of booze.
---
24 Nov
Milwaukee's Craft Beverage Warehouse has announced that it will bring digital print-to-aluminum technology to Century City Business Park, helping to make the craft beer and other beverage sectors more eco-friendly.
---
22 Nov
Australia's oldest legacy brands are getting involved in the form of Penfolds, who have launched a new venture selling a barrel of its Magill Estate Cabernet Sauvignon Shiraz — widely regarded as one of Australia's most collectible wines — as an NFT.
---
21 Nov
Restaurants across the US are currently struggling to find labor — and are increasingly turning to technology and automation to solve their staffing woes.
Many have been boosting wages and offering better benefits to attract staff – but some have also resorted to tech fixes, too.
---
20 Nov
Investments in RFID inventory tracking enables retailers to offer a flexible e-commerce fulfillment model and allows them to proactively manage inventory.
---
19 Nov
French startup Le Petit Baroudeur has invented a recyclable wine bottle that keeps wine fresh longer
---
17 Nov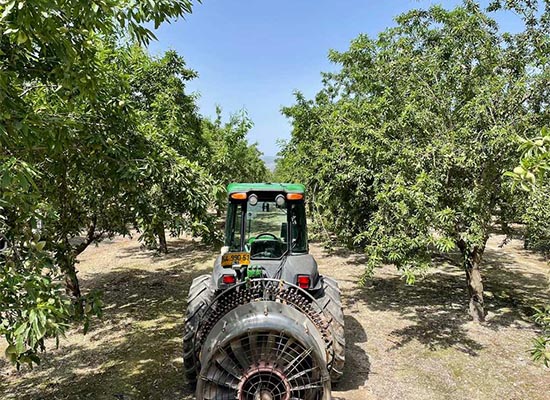 Fieldin, a smart farm operations management company, brings over 49 million hours of operation field data to the partnership, something Midnight Robotics CEO Yonatan Horovitz said will be invaluable in making its retrofit kits, which can be installed to make any tractor autonomous. Midnight Robotics was founded in 2019 by Horovitz and Edo Reshef, both veterans of LiDAR company Innoviz.
---
16 Nov
A robotic bartender can be programmed to communicate a drinks brand's messages and uses AI to find out which cocktails consumers want.
---
16 Nov
Upon researching the issue, Young found French studies proving cryo-maceration and flash détente could help solve his problems—without affecting grape equality."
---
15 Nov
Using CRISPR/Cas9 technology, scientists develop and study gene-edited barley that resists pre-harvest sprouting
---
15 Nov
Cecilia, a robotic bartender that mixes and serves cocktails, and uses artificial intelligence (AI) to talk to customers in much the same way that Alexa, on an Amazon Echo speaker, or Siri.
---
13 Nov
The Paisley Pig in Grand Haven, 501 Miller Drive, brought in a robot named Rosie to help staff bus tables. The four-foot robot from Pudu Robotics has four dish tubs and glides from the dining to the dish room.
---
11 Nov
IoT devices are transforming brewing, both in the professional breweries and the home
---
10 Nov
Technological solutions are being used more and more in the restaurant sector. For example, as of COVID-19, the consultation of the menus through QR code was incorporated.
---
09 Nov
Keg tracking tech company Kegshoe and Binary Beer, the creators of KegLink active keg monitoring, announced a strategic partnership to provide beverage producers and distributors a better system for managing their keg fleets while also providing new insights into product quality and sales.
---
09 Nov
A visit to Mount Vernon in Virginia revealed some new possibilities in making agriculture smarter.
---
08 Nov
Thanks to advances in technology and a movement towards drinking less but better, boxed wine is having a comeback, and it could be here to stay.
---
08 Nov
To make beer production more sustainable, European brewing companies have started using blockchain technology. However, NGOs warn that single-use packaging still contributes to a large carbon footprint for many beverages.
---
07 Nov
Robowaiters, drinks online, QR codes: dining's faceless future or a solution to the staff shortage?!
---
07 Nov
Wine from a can - a trend soaring in popularity internationally - is gaining "can do" acceptance in New Zealand.
Cath Hopkin, co-founder and managing director of Joiy Wines, says the trend has been especially apparent since the start of the Covid-19 pandemic – with the company experiencing a large uplift in sales of canned wine through retail and online channels since the first lockdown 18 months ago.
---
05 Nov
Doortender has opened a permanent liquor store on Red Deer's South Hill and hired over a dozen staff and drivers to support its growing demand.
What makes Doortender different from a typical liquor store, however, is their use of technology to offer free delivery to your home.
---
03 Nov
In the next few years, the wine industry will welcome many more AIs similar to Tule Vision that will provide agronomic insight via pictures.
---
02 Nov
Trefethen Family Vineyard in Napa has installed a system to capture carbon from fermentation, and the owners hope to inspire others to do the same.
---
27 Oct
An English agritech company that uses satellite imagery and machine learning to predict vineyard health will establish its Australian headquarters in Adelaide.
---
26 Oct
With innovative technology from Root Applied Sciences (Root), grape growers now have the ability to 'see' powdery mildew in the air, long before it hits the vines.
---
24 Oct
Grabbing a bite or a drink at a Seattle sporting event without waiting in line is now a reality.
Amazon's cashierless technology made its debut this week inside the new Climate Pledge Arena.
---
21 Oct
Vintners in this beautiful part of the Central Coast, halfway between San Francisco and Los Angeles, are committed to growing grapes that produce high-quality wine that is reflective of the land and the sustainable efforts they employ.
Winemakers, farmers, and winery owners across the region use practices that aim to protect the environment, support social responsibility, and encourage soil conservation.
---
18 Oct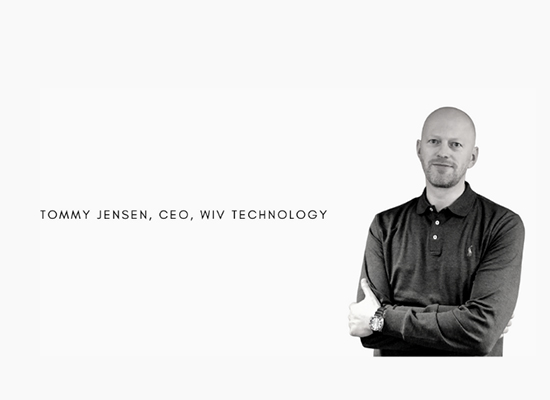 One unique blockchain startup, WiV Technology, is building innovative technology that enables wine to be represented in the digital landscape. WiV creates tokenized versions of real world assets enabling integration between these assets and the fast growing DeFi space.
With a background in wine and finance the founders felt that tokenizing wine as an investment asset, was the perfect vehicle to prove the WiV value proposition.
---
17 Oct
Innovators in beer, wine, and alcohol production are trying to transform one of the most environmentally damaging industries.
---
17 Oct
Fifty percent of hospitality operators in the US and 51% in Canada plan to utilize some form of automation technology within the next 2-3 years.
---
16 Oct
Drones delivered beer, sushi, and ice cream to people in Tel Aviv as part of a government initiative to pilot drone flights for deliveries across Israel.
---
15 Oct
Join a new generation of wine lovers by taking advantage of the Bright Cellars algorithm to get matched with wines that are based on your personal preferences.
---
15 Oct
1275 Collections, the technology-driven fine wine business, today announced the launch of a ground-breaking new service, offering fully-traceable fine wine collections for discerning enthusiasts.
---
14 Oct
If BlockBar has its way, your old-school whisky and wine collection could become a big part of the very new-school world of non-fungible tokens (NFTs) and cryptocurrency.
---
13 Oct
Fans of Heady Topper, one of Vermont's first popular craft beers, can now consume the brewery's carbon emissions. Carbon dioxide, a gas that contributes to global warming, is one of two main byproducts created during the brewing process. Brewers also need carbon to make the drink fizz.
---
13 Oct
GrapeStars is a game-changing app where celebrities can promote their wine and spirits brands directly to fans via social media through the first-ever virtual direct-to-consumer sales channel in 45 states.
---
12 Oct
Available to gamify a private brand beer, the tech company out of Australia has enabled a way for consumers to scan and play using augmented reality, while also adding buying and branding features.
---
12 Oct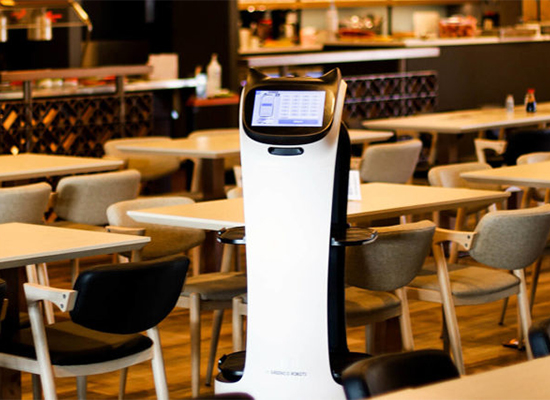 A new Nanaimo restaurant has some reliable robotic help coming and going from its kitchen. Bella the robot is a customer-pleaser at Driftwood Restaurant, a Chinese buffet that opened this past summer at Nanaimo North Town Centre.
---
11 Oct
Beer consumers are increasingly paying attention to the environmental and economic impact businesses have on both the local and global communities. Sustainability can be an important differentiator that sets you apart in an increasingly crowded marketplace, and at the same time, it can make you more profitable.
---
11 Oct
The Don Harrington Discovery Center (DHDC) will be hosting an online fundraiser Whiskey & Wine Raffle, Monday through Friday, Oct. 11-15. According to a news release, the virtual event is part of DHDC's AfterDark series - bringing science and discoveries to after-hour learners, 21 and older.
---
08 Oct
Laurie Millotte worked as a graphics designer creating wine labels for years when inspiration suddenly struck in the least likely of places: a cinema viewing of Jurassic Park.
Entranced by the 3D technology the film had used to make dinosaurs look real she realized the same technology could be used to enhance bottle photography, and thus her business Outshinery was born.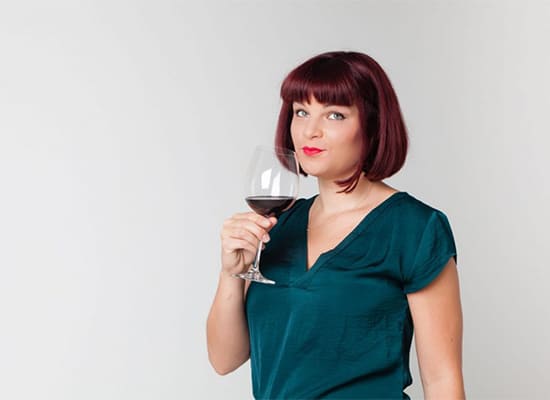 ---
08 Oct
InVintory, the wine platform that is reshaping how collectors engage with wine and track their bottles, has officially launched in the US.
The app offers two products, Aspire and Prestige. Aspire includes InVintory's original suite of features, among them a label scanner to easily upload bottles, custom tags to categorize wines, and a memories journal to capture special moments.
Prestige – the newer subscription tier – builds upon Aspire, offering access to InVintory's advanced features, including patented bottle-finding technology, cellar valuation, and white-glove collection import service.
---
07 Oct
iPourIt, Inc., North America's leading provider of self-pour beverage dispense technology, has announced the launch of its new customizable mobile app.
The app is the first of its kind and pairs with iPourIt's latest GEN 4 self-serve platform to offer an enhanced experience for both patrons and operators. iPourIt's GEN 4 technology allows users to pour their own beer, wine, and more from RFID-enabled taps, automatically tracking their tab as they go.
---
07 Oct
Resources for drinks enthusiasts at your fingertips, from wine/food pairings to mixology to craft beer picks
---
06 Oct
Sawatdee is the first Minnesota restaurant to employ a robot to help with running food and busing tables in its Maple Grove and Minneapolis locations.
The robot, which is made by Bear Robotics in Redwood City, Calif., has been named DeeDee by the staff.
---
05 Oct
We've seen and experienced can ends that are completely open to enhancing the aroma and drinking experience of craft beer, but we have yet to see a can beverage vessel that could reseal. Well, now we have seen it. Canovation, at booth N-9612, won a Technology Excellence Award at Pack Expo last week with its CanReseal product
---
04 Oct
Recent innovations are allowing wine growers to utilize technology without negatively affecting grape or wine quality. In fact, many results in grapes growing to full potential— despite climate-change challenges.
---
04 Oct
If you love technology and spend time traveling, you're likely curious about what's on the horizon for the hospitality industry. Take a closer look at some of the tech trends, from robots to virtual tours here.
---
30 Sept
The world's first Wine Blockchain Consortium has been established in Georgia through a partnership between the Georgian National Wine Agency and Norway-based blockchain trading platform WiV Technology.
---
29 Sept
Diageo has opened a new carbon-neutral distillery in Kentucky, said to be one of the largest of its kind in North America, on a $130 million investment. Using such carbon-free technologies will allow the distillery to avoid more than 117,000 metric tons of carbon emissions annually, the equivalent of taking more than 25,000 cars off the road for a year, Diageo says.
---
28 Sept
BrandMuscle announced today that Digital Product Features is now available on its SpotMenus platform. Digital Product Features is a solution that enables supplier brands to influence the purchasing behavior of restaurant guests while they're browsing a digital menu on their mobile devices.
---
27 Sept
CanReseal is simply a can with threads. The CanReseal Ring-End (CRE) is an open ring-end that adds room for aromatics and better pouring capability, all at a more competitive cost. CanReseal turns aluminum cans into resealable, portable, and sustainable packaging solutions.
---
24 Sept
Managing director of Sharpend - Rob Hollands, tells Drinks Business how drinks brands are embracing connected packaging ( connected packaging transforms products into digital touchpoints, delivering experiences through triggers like QR codes, NFC tags, and augmented reality ) as a way to connect with consumers and tell their brand stories.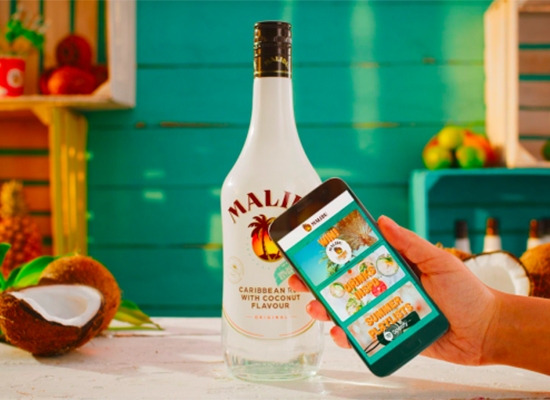 ---
24 Sept
In the next three to six years, moving drinks around the world could become a paperless exercise, as both Brexit and the pandemic have accelerated the shift to digital.
---
23 Sept
At this year's National Homebrew Competition, a beer brewed using BEERMKR, an automatic homebrewing machine, won gold. Christian Chandler's American Porter, brewed it using a BEERMKR and beat out 164 entrants to win first prize at the 2021 National Homebrew Competition, the world's largest homebrewing competition.
---
22 Sept
Greg McBeth has created an online platform - Melier that enables folks to search for and book curated wine experiences, and will soon also have an e-commerce platform for wine sales and a membership model replicating a social media community.
---
22 Sept
TerraviewOS has explained in detail that how vineyards and farm owners can utilize drones and genuinely provide added value.
---
21 Sept
Mark Chaney, a longtime wine collector, realized that there wasn't any wine-management system in the market which had more than one percent of globally accessible wines in their operation. So he came up with WineCab - A wine-management system offers a "virtual" sommelier powered by artificial intelligence, temperature control, security settings, and an industrial high-speed robotic arm that loads, scans, and delivers desired bottles in just a few seconds.
---
21 Sept